Overview
Virtual environments running VMware can readily leverage vSphere VM encryption or vSAN encryption to protect VMs and data-at-rest. However, enterprise key management that is both secure and adaptable to a dynamic software-defined infrastructure remains a challenge. Traditional HSMs require proprietary hardware and are inflexible for a software-defined data center. Some do not offer KMIP support and others charge separately for it. Software-only key managers on the other hand do not offer the protection of HSMs.

The joint VMware and Fortanix Data Security Manager (DSM) solution offers a scalable data protection and compliance for software-defined data center and cloud environments. Fortanix DSM is a unified HSM and key management solution that easily integrates via KMIP with VMware vSAN and vSphere VM encryption. Secured with Intel® SGX, Fortanix KMS delivers HSM-grade security with software defined simplicity, and a cloud scale architecture. Also, supports AMI and Azure VMs.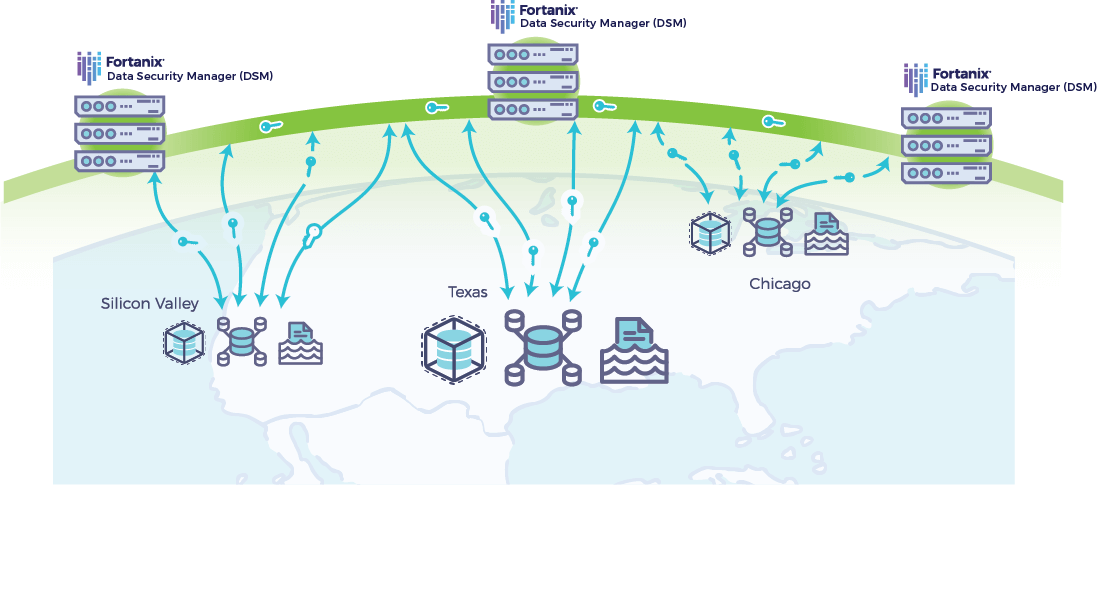 Featured Resource
Fortanix KMS VSAN KMIP Demo
Here's a short demo of how Fortanix works with VMWare VSAN.
Watch Now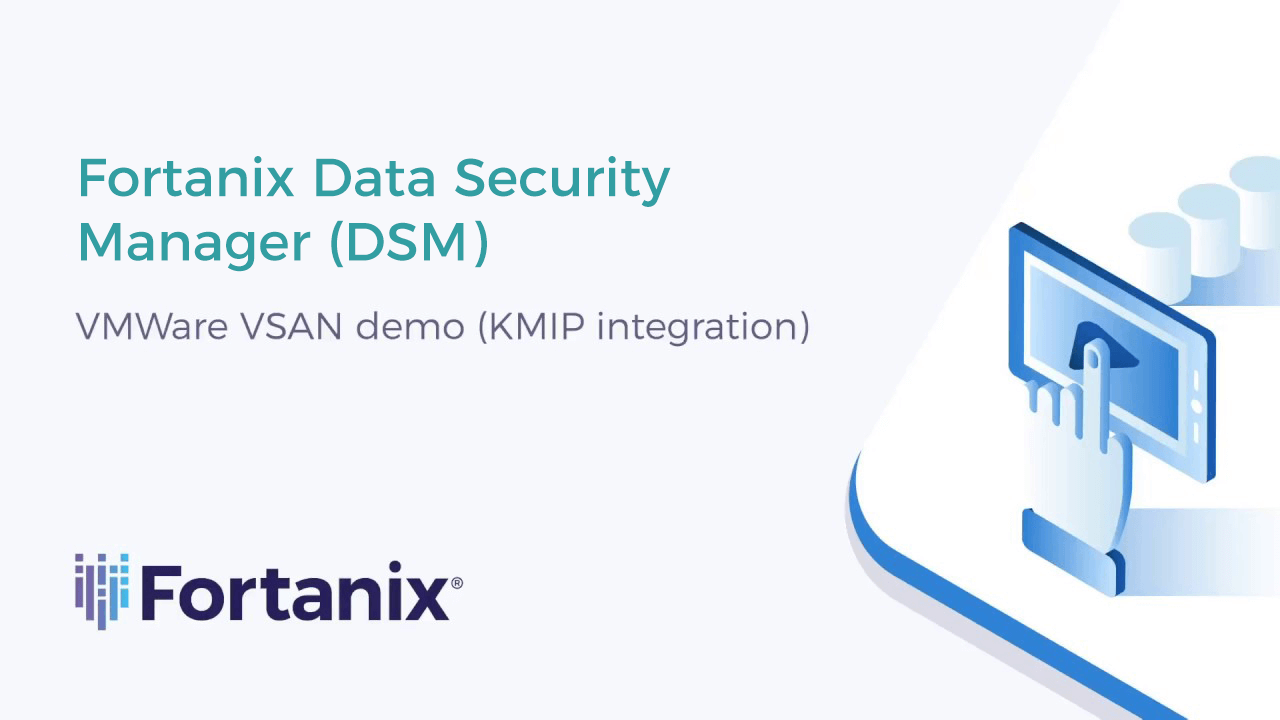 Benefits
Single pane of glass management and monitoring
Fortanix Data Security Manager (DSM) offers comprehensive encryption, key visibility, and control for multiple VMware clusters, large or small, private, or public. DSM simplifies administration with a centralized web-based UI with enterprise level access controls and single sign-on support. DSM also offers auditing integration with SIEM tools (Syslog, Splunk, and CSP logging).
Enterprise availability and flexible cloud-scale architecture
Distributed scale-out architecture allows organizations to scale as they need to support millions of clients and billions of transactions with automated load-balancing and high availability. DSM offers a secure and adaptable service for the software-defined data center. Integrated high-availability, disaster recovery, multi-tenant and multi-site management allows organizations to streamline crypto operations across sites and clusters.
Software-defined and hardware secured
Unified HSM and key management capabilities with the operational simplicity of a single solution that is secured with Runtime Encryption® and Intel® SGX. The solution can be easily configured via vCenter and supports all operations including rekey.
Transparent predictable consumption model
Does not require additional license charges for connectors, leaving you with complete flexibility in protecting your VMware clusters, hosts, and data stores. Integration with vCloud Director and available on Cloud and VM Marketplace for easy consumption.