Our Global and Regional Partners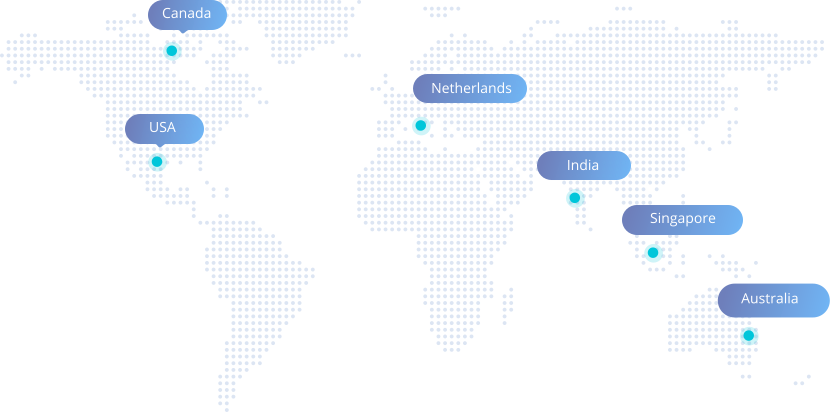 Featured Partners
Amazon Web Services, Inc. is a subsidiary of Amazon providing on-demand cloud computing platforms and APIs to individuals, companies, and governments, on a metered pay-as-you-go basis.
Learn More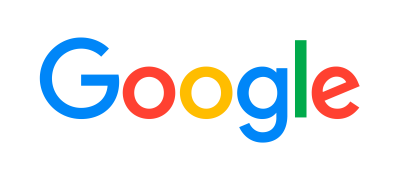 Google LLC is an American multinational technology company that specializes in Internet-related services and products, which include online advertising technologies, a search engine, cloud computing, software, and hardware.
Learn More
Imperva is the cybersecurity leader whose mission is to help organizations protect their data and all paths to it. With an integrated approach combining edge, application security and data security, Imperva protects companies through all stages of their digital journey.
learn more

Fortanix solutions leverage Intel® SGX to secure keys, data and applications.
Learn More
Microsoft Corporation is an American multinational technology corporation which produces computer software, consumer electronics, personal computers, and related services.
Learn More

Fortanix helps ServiceNow users to manage their ServiceNow keys outside the cloud with Fortanix Data Security Manager SaaS (DSM SaaS)
Learn More
Secure your sensitive Snowflake data and achieve privacy compliance with external tokenization as a service.
Learn More
Technology Partners
Apache Ranger™ is a framework to enable, monitor and manage comprehensive data security across the Hadoop platform. With the advent of Apache YARN, the Hadoop platform can now support a true data lake architecture.
Learn More
AppViewX is revolutionizing the way NetOps and DevSecOps teams deliver Machine Identity Management and Application Delivery Automation solutions services to Enterprise IT. Their modular software application enables the automation and orchestration of network infrastructure.
Learn More

Amazon is an American multinational conglomerate which focuses on e-commerce, cloud computing, digital streaming, and artificial intelligence. It is one of the Big Five companies in the U.S. information technology industry, along with Google, Apple, Microsoft, and Facebook.
Learn More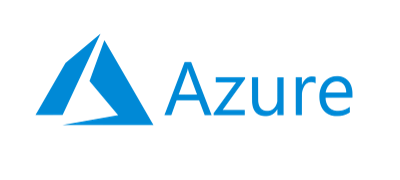 Microsoft (Nasdaq "MSFT" @microsoft) enables digital transformation for the era of an intelligent cloud and an intelligent edge. Its mission is to empower every person and every organization on the planet to achieve more.
LEARN MORE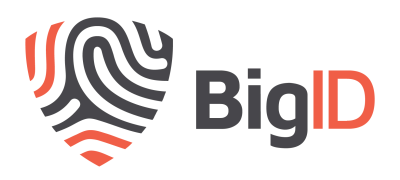 BigID's data intelligence platform enables organizations to know their enterprise data and take action for privacy, protection, and perspective. Customers can proactively get more value from their regulated, sensitive, and personal data across their data landscape.
LEARN MORE
Cloudera delivers an enterprise data cloud for any data, anywhere, from the Edge to AI. Powered by the relentless innovation of the open source community, Cloudera advances digital transformation for the world's largest enterprises.
learn more
Cohesity radically simplifies data management. It offers a full suite of services consolidated on one multicloud data platform: backup and recovery, disaster recovery, file and object services, dev/test, and data compliance, security, and analytics.
learn more
Commvault's data protection and information management solutions provide mid- and enterprise-level organizations worldwide with a significantly better way to get value from their data. They help companies protect, access and use all of their data, anywhere and anytime.
learn more
Confluent's cloud-native offering is the foundational platform for data in motion—designed to be the intelligent connective tissue enabling real-time data, from multiple sources, to constantly stream across the organization.
learn more
CyberArk (NASDAQ: CYBR) is the global leader in Identity Security. CyberArk provides the most comprehensive security offering for any identity – human or machine – across business applications, distributed workforces, hybrid cloud workloads and throughout the DevOps lifecycle.
learn more
DataStax delivers the open, multi-cloud stack, purpose-built for modern data apps. They help organizations decrease total cost of ownership and accelerate their innovation speed. They are committed to delivering the industry's first and only open, multi-cloud serverless database.
learn more
F5 is a multi-cloud application security and delivery company that enables our customers—which include the world's largest enterprises, financial institutions, service providers, and governments—to bring extraordinary digital experiences to life.
learn more
ForgeRock®, a global leader in digital identity, delivers modern identity and access management solutions for consumers, employees and things to simply and safely access the connected world. Using ForgeRock, more than 1,300 organizations around the world orchestrate, manage, and secure the complete lifecycle of identities from dynamic access controls, governance, APIs, and storing authoritative data – consumable in cloud or hybrid environments.
learn more
Fornetix VaultCore™ empowers organizations to create, manage, and safeguard encryption keys generated from data security strategies utilizing encryption embedded in the cloud, applications, databases, devices, and storage systems.
learn more
Utimaco is an international provider of IT security solutions. Utimaco develops hardware security modules and key management solutions as well as compliance solutions for telecommunication providers in the field of regulation.
learn more
Google Cloud accelerates organizations' ability to digitally transform their business with the best infrastructure, platform, industry solutions and expertise. Customers in more than 200 countries and territories turn to Google Cloud as their trusted partner to enable growth and solve their most critical business problems.
learn more
HashiCorp is a leader in multi-cloud infrastructure automation software. The HashiCorp software suite enables organizations to adopt consistent workflows and a standardized approach to automating the critical process involved in delivering applications in the cloud.
learn more
Hewlett Packard Enterprise (NYSE: HPE) is the global edge-to-cloud company that helps organizations accelerate outcomes by unlocking value from all of their data, everywhere. HPE delivers unique, open and intelligent technology solutions delivered as a service.
learn more
Db2 is a family of data management products, including database servers, developed by IBM.
learn more
Imperva is the cybersecurity leader whose mission is to help organizations protect their data and all paths to it. With an integrated approach combining edge, application security and data security, Imperva protects companies through all stages of their digital journey.
learn more
Intel® Software Guard Extensions (Intel® SGX) enables a fundamental change to enterprise security providing hardware-level trustworthy execution of x86 applications. It allows enterprises to help secure sensitive applications independent of the overall security of the infrastructure.
learn more
InterSystems is an industry-leading vendor for data management, rapid application development and integration, and healthcare information systems.
learn more
Keyfactor is the leader in cloud-first PKI-as-a-Service and crypto-agility solutions. Its Crypto-Agility Platform™ empowers security teams to seamlessly orchestrate every key and certificate across their entire enterprise.
learn more
LogRhythm helps security operations teams protect critical data and infrastructure from cyberthreats. Get unmatched visibility, detection, and response with the LogRhythm SIEM Platform.
learn more
MongoDB is the leading modern, general purpose database platform, designed to unleash the power of software and data for developers and the applications they build.
learn more
MariaDB is a community-developed, commercially supported fork of the MySQL relational database management system, intended to remain free and open-source software under the GNU General Public License.
learn more
MinIO's High Performance Object Storage is Open Source, Amazon S3 compatible, Kubernetes Native and is designed for cloud native workloads like AI.
learn more

Mocana Corporation develops packaged software solutions for commercial and defense sectors widely recognized as best-in-class in IIoT/OT security, protecting over 100 million devices globally.
learn more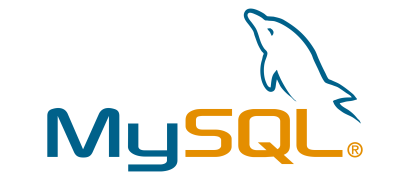 MySQL is the world's most popular open source database. With its proven performance, reliability and ease-of-use, MySQL has become the leading database choice for web-based applications.
learn more
NetApp is a global cloud-led, data-centric software company that empowers organizations to lead with data in the age of accelerated digital transformation. They provide systems, software and cloud services that enable them to run their applications optimally from data center to cloud.
learn more
Nutanix is a global leader in cloud software and a pioneer in hyperconverged infrastructure solutions, making clouds invisible, freeing customers to focus on their business outcomes. Organizations around the world use Nutanix software to leverage a single platform to manage any app at any location for their hybrid multicloud environments.
learn more
Okta is the leading independent identity provider. With more than 7,000 pre-built integrations to applications and infrastructure providers, Okta provides simple and secure access to people and organizations.
learn image
The Oracle Cloud offers a complete suite of integrated applications for Sales, Service, Marketing, Human Resources, Finance, Supply Chain and Manufacturing, plus Highly Automated and Secure Generation 2 Infrastructure featuring the Oracle Autonomous Database.
learn more
Ping enables companies to achieve Zero Trust identity-defined security and more personalized, streamlined user experiences. The PingOne Cloud Platform provides customers, workforce, and partners with access to cloud, mobile, SaaS and on-premises applications across the hybrid enterprise.
learn more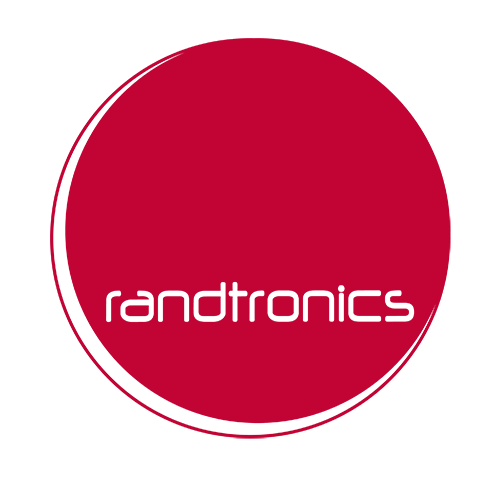 Randtronics develops data encryption solutions to protect against malicious intent from external hackers, internal employees and outsource contractors.
learn more
Red Hat is the world's leading provider of enterprise open source software solutions, using a community-powered approach to deliver reliable and high-performing Linux, hybrid cloud, container, and Kubernetes technologies.
learn more

RSA helps manage your digital risk with a range of capabilities and expertise including integrated risk management, threat detection and response and more.
learn more
Rubrik, the Cloud Data Management Company, enables enterprises to maximize value from data that is increasingly fragmented across data centers and the cloud. Rubrik delivers a single, policy-driven platform for data recovery, governance, compliance, and cloud mobility.
learn more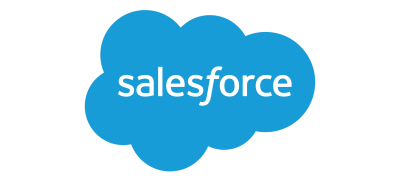 Salesforce, the global CRM leader, empowers companies of every size and industry to digitally transform and create a 360° view of their customers.
learn more

Scality® storage propels companies to unify data management no matter where data lives — from edge to core to cloud. Their market-leading file and object storage software protects data on-premises and in hybrid and multi-cloud environments.
learn more

ServiceNow (NYSE: NOW) is making the world of work, work better for people. Our cloud-based platform and solutions deliver digital workflows that create great experiences and unlock productivity for employees and the enterprise.
learn more

Microshard™ technology essentially makes your sensitive data un-sensitive and undesirable to unauthorized users, helping you maintain privacy, compliance.
Learn More
Snowflake enables every organization to mobilize their data with Snowflake's Data Cloud. Customers use the Data Cloud to unite siloed data, discover and securely share data, and execute diverse analytic workloads.
learn more
Splunk Inc. (NASDAQ: SPLK) turns data into doing with the Data-to-Everything Platform. Splunk technology is designed to investigate, monitor, and analyze and act on data at any scale.
learn more
Teradata partners with the world's leading providers to deliver the technology, resources, and knowledge to help you overcome your toughest business challenges.
learn more
Venafi is the cybersecurity market leader in and the inventor of machine identity management, securing machine-to-machine connections and communications. Venafi protects machine identity types by orchestrating cryptographic keys and digital certificates for SSL/TLS, SSH, code signing, mobile and IoT.
learn more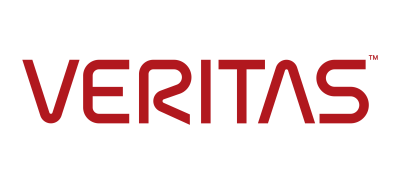 Veritas Technologies is a global leader in data protection, availability, and insights. Over 80,000 customers—including 87 percent of the Fortune Global 500—rely on us to abstract IT complexity and simplify data management.
learn more
VMware software powers the world's complex digital infrastructure. The company's cloud, app modernization, networking, security, and digital workspace offerings help customers deliver any application on any cloud across any device.
learn more
Yubico sets new global standards for simple and secure access to computers, mobile devices, servers, and internet accounts. The company's core invention, the YubiKey, delivers strong hardware protection, with a simple touch, across any number of IT systems and online services.
learn more
Zettaset is a leading provider of data protection solutions. Its software-defined encryption solutions can be transparently deployed across all physical and virtual enterprise environments.
learn more