Overview
VMWare Sovereign clouds are the unanimous choice amongst businesses looking to run their sensitive and regulated workloads on a secure, compliant national cloud that meets national data residency and data sovereignty requirements. While virtual environments running VMware can readily leverage vSphere VM Encryption or vSAN encryption to protect VMs and data-at-rest—enterprise key management that's both secure and adaptable to a dynamic software-defined infrastructure remains a challenge. Traditional hardware bound HSMs are not flexible enough for software-defined data centres, and software-only key managers fail to match the security level of HSMs.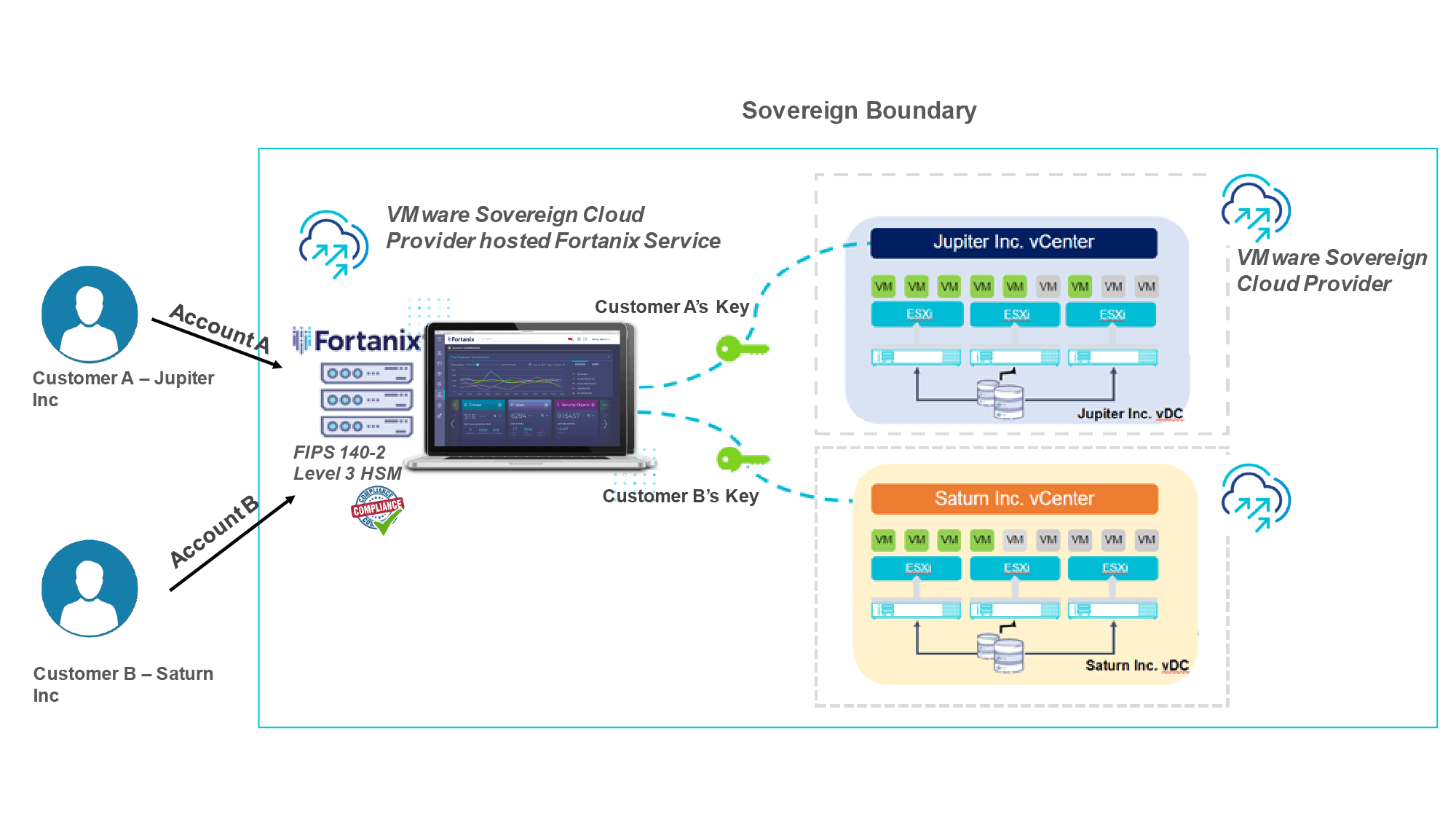 Featured Resource
VM and VSAN Encryption Demo
Here's a short demo of how Fortanix works with VMWare VSAN.
WATCH NOW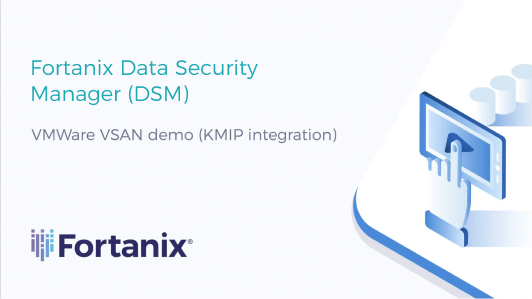 Benefits
Quick Time to Value
5 minutes for implementation versus 2-3 weeks with other HSM services
Greater control over the Keys
Control the keys externally, turn the keys off, turn them on when required and get control over data
Own your Data and Keys
Using Fortanix DSM, VM encryption keys for are managed and owned by the customers
Strict access control and quorom approvals safeguard data
Segregation of the key management operations based on roles and permissions ensures control over data
Meet GDPR and SCHREMS II Regulations
FIPS certified HSM and key management with regional level isolation helps meet specific data privacy regulations.