ELASTX Deploys Fortanix SDKMS Runtime Encryption® Key Management to Protect Customers' Sensitive Cloud Data
ELASTX Offers Fortanix's Runtime Encryption® Leveraging Intel SGX-Enabled Key Management for Unmatched Deterministic Protection of Sensitive Data Moving to Cloud.
MOUNTAIN VIEW, California, December 11, 2018
Fortanix®Inc., the leader in Runtime Encryption®, today announced that ELASTX has deployed its Self-Defending Key Management Service™ (SDKMS) to fully protect customers' data as they migrate to the cloud. Now ELASTX customers can utilize its platforms that now offer fully deterministic security of their private data moving to the cloud, powered by Fortanix.
Founded in 2012, ELASTX delivers truly automated cloud services via its platforms Jelastic PaaS (Platform as a Service) and OpenStack IaaS (Infrastructure as a Service). Its CloudOps Engineers help businesses automate the entire cloud migration process from code to production with supervised around-the-clock services. ELASTX's platforms are also flexible for customers wanting to tailor their own solutions.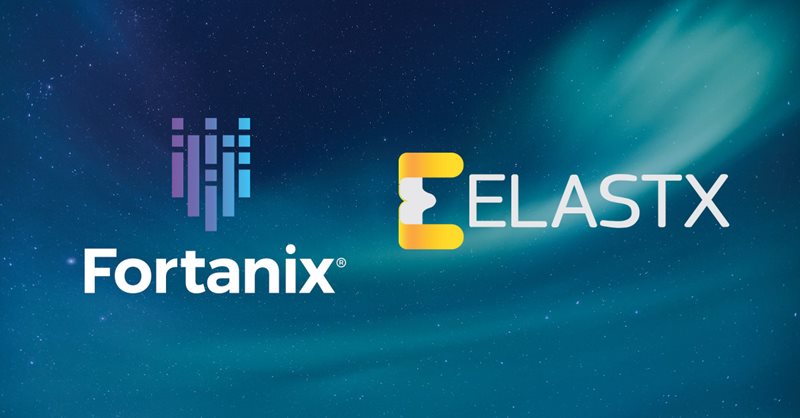 "Security is very important to us as a public cloud provider, and storing private information is one of the challenges we faced," said Joakim Ohman, ELASTX CEO. "Our goal is to provide the best conditions and tools to run applications in a secure way, and Fortanix SDKMS is a big part of our foundation for this. Fortanix understands the cloud ecosystem and now with Fortanix runtime encryption technology we can now offer this security to our customers."
According to Ohman, ELASTX's aim is to provide a standard service for storing and managing customers' private cloud data. Before Fortanix, customers were forced to find their own way to manage their secrets, which left them either not securing their data or using a third-party tool or service with inadequate cloud security protections. ELASTX evaluated several competing products, but selected Fortanix SDKMS because of the feature set offered and the commercial aspects of the solution, he said.
"We were looking for an HSM (hardware security module) that was simple to use, allowed us to easily automate many functions, had cloud scalability, and supported multi-tenancy with the ability to securely host multiple customers on the same hardware/software resources," said
Ohman. "Specifically, we were looking to offer HSM-as-a-Service to help provision and manage private data such as passwords, encryption keys and X.509 Certificates. With Fortanix, now we can offer our customers a secure and easy way to store and manage their private data."
"ELASTX is a leading cloud platform provider for migrating data and applications to the cloud, and now working with Fortanix they can offer complete and deterministic protection for their customers' private data with runtime encryption," said Ambuj Kumar, co-founder and CEO of Fortanix. "This is a good example of how Fortanix secures sensitive digital assets for organizations migrating to the cloud."
About Fortanix SDKMS
Self-Defending Key Management Service™ (SDKMS) is the world's first commercial solution built using Intel SGX®, delivering Runtime Encryption technology to protect keys, applications and data during use. SDKMS offers key management, HSM, and tokenization as a service – all rolled into one product with infinite scalability for number of keys and number of operations. It has support for both legacy and new applications with PKCS#11, KMIP, JCE, MS-CAPI, MS-CNG, and REST interfaces. Customers use SDKMS to encrypt their databases (Oracle, Microsoft SQL server, MongoDB, etc.), run their certificate authority, manage their cloud secrets, and encrypt their VMware vSAN clusters. SDKMS is a FIPS 140-2 validated solution that can meet various compliance requirements, such as GDPR and PCI.
About Fortanix
Fortanix delivers provable deterministic security to organizations by offering the industry's only Runtime Encryption. It has been selected by leading partners, including to power Equinix SmartKey™ HSM-as-a-service and by IBM Cloud. While today's encryption technologies protect only data at rest and data in motion, Runtime Encryption® keeps keys, data and applications completely protected while in use from external and internal threats, including insiders, cloud providers, government subpoena, OS-level attacks, and network intruders. Fortanix is venture backed and headquartered in Mountain View, California.
Fortanix and Runtime Encryption are registered trademarks of Fortanix, Inc. Fortanix Data Security Manager is a trademark of Fortanix, Inc. All other marks and names mentioned herein may be trademarks of their respective companies.
FIPS 140-1 and FIPS 140-2 TM: A Certification Mark of NIST, which does not imply product endorsement by NIST, the U.S. or Canadian Governments
Share this press release: