Overview
Created at the University of California, San Francisco (UCSF), Center for Digital Health Innovation (CDHI), BeeKeeperAI accelerates the development and deployment of artificial intelligence (AI) algorithms in healthcare. The BeeKeeperAI platform allows healthcare data stewards to keep their sensitive data in their secure cloud environment while safely providing access to the data for 3rd party development and deployment of AI solutions to improve outcomes and reduce the cost of healthcare.
USE CASE
Confidential Computing
Products

Industry
Medical Healthcare
Challenges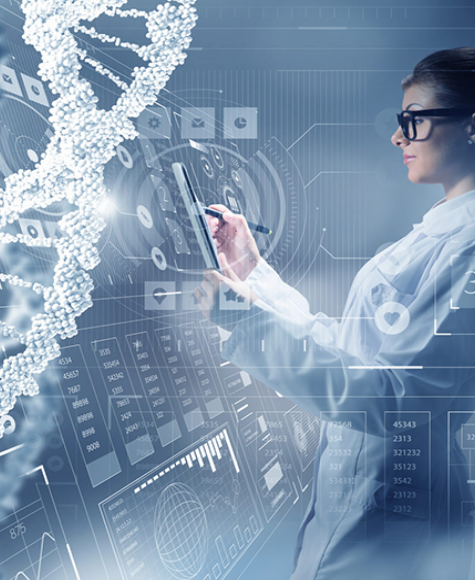 Challenges
Problem of Timely and Secure Access to Highly Diverse, Real-World Data
The primary challenge with clinical quality ML algorithms is the need to access high quality, diverse datasets that are representative of global patient populations. The standard of clinical generalizability applied by most regulatory agencies requires that algorithms must produce similarly accurate results regardless of the type of data acquisition equipment, the demographics of the patient population, clinical setting, or other social determinants. To meet the standard, an algorithm developer must have access to data representative of that which the model will face when it is deployed into diverse clinical environments.

As stewards of protected health information, healthcare organizations have a legal and ethical obligation to prevent inappropriate data access resulting in privacy breaches. This obligation and the risk of financial and reputational consequences of a privacy breach has created an environment where data stewards are extremely hesitant to share or allow access to their sensitive patient data.
Dr. Michael Blum
Chief Digital Transformation Officer, UCSF
"We were introduced to Fortanix by Intel as we were working with them on their new processor technologies and the Intel Software Guard Extensions technology. They had worked very closely with Fortanix, and they did some matchmaking and said you guys need to get together to drive this concept. Fortanix has been incredibly good to work with, with very deep technology roots, and with a very concerned and focused approach to security in a deep technical way. They had a great understanding about our needs, specific use cases in healthcare and helped us develop the workflows and the technology that supports zero-trust computing within health care."
Why BeeKeeperAI Chose Fortanix?
Easy to Use
Fortanix offers the most complete solution for Confidential Computing – providing customers with the fastest and easiest path to protect their applications and data while in use.
Latency
Fortanix makes it possible to enroll computing resources, in the cloud or on-premises, and deploy existing applications within a secure TEE in minutes.
Cost Effective
This capability is unique and enables widespread adoption of Confidential Computing with no development or integration costs. And this was the promise that the BeeKeeperAI leadership identified in their initial discussions.