Overview
The Fortanix Confidential AI solution now incorporates Bosch AIShield advanced AI-driven threat analysis and detection capabilities.

The service ensures secure processing of AI models and sensitive data in trusted execution environments (TEEs). Powered by scalable infrastructure, the solution supports a broad range of AI/ML models and frameworks, provides hardware-backed proof of execution reporting, and delivers data security and confidentiality for AI/ML workloads.

The Fortanix Confidential AI integration offers model-level defense against adversarial attacks that is provided by Bosch AIShield technology.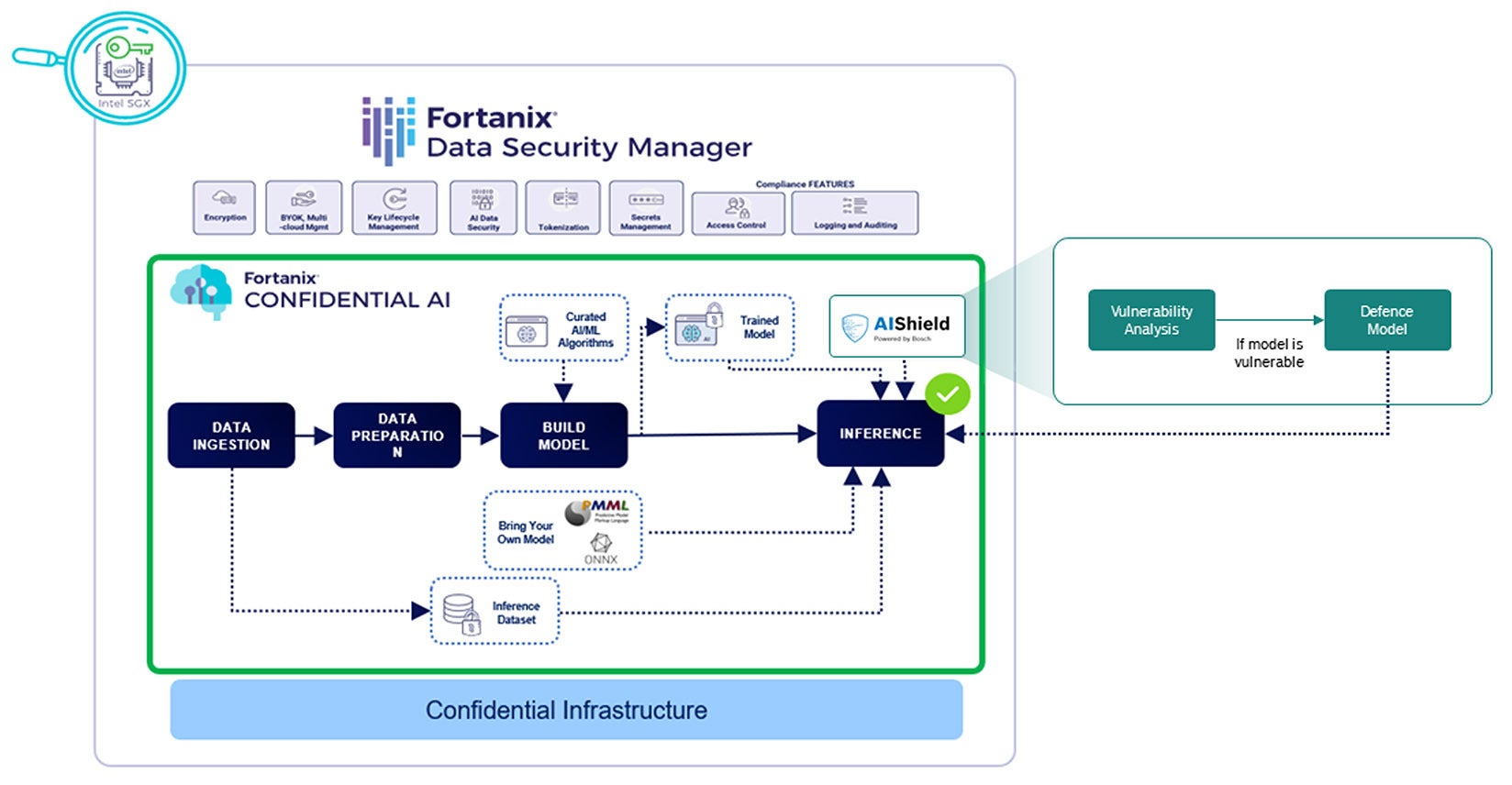 Benefits
Secure and Trustworthy AI
Unprecedented AI security and trust for businesses by combining the power of Confidential Computing in Fortanix Confidential AI with Bosch AIShield's AI-driven threat detection.
Comprehensive Data Protection
Securing data across all stages of the MLOps pipeline – at rest, in motion, and in use – to ensure auditable data privacy and regulatory compliance.
Streamlined User Experience
Seamless integration of Bosch AIShield technology within the Fortanix Confidential AI service.
Featured Resource
Blog:

Fortify your AI workloads by leveraging secure Confidential Computing and adding an AI Model Security

Read More