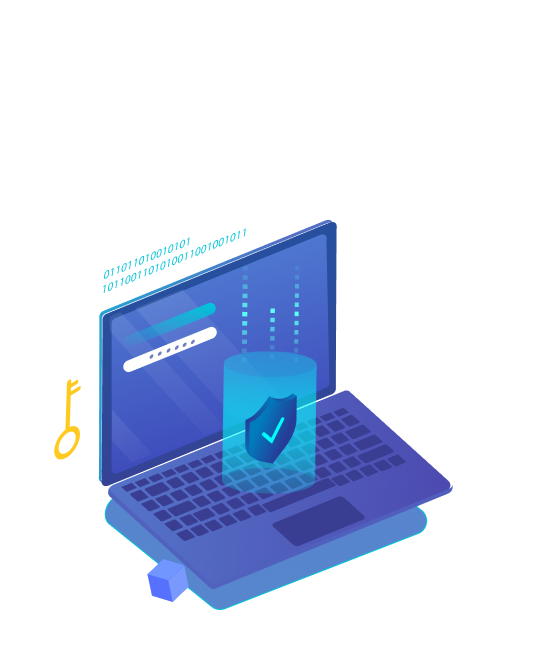 FIPS Level 3 Certified HSM Security
FIPS level 3 certified HSM offers tamper proof protection to store private keys and certificates and securely execute cryptographic operations.
Support For Asymmetric Keys And Code Signing Algorithms
Supports all types of asymmetric keys and signing and hashing algorithms used for code signing. It also supports signing just the hash.
Secure With Plugins
Code signing in large enterprises often requires verification of metadata associated with the data being signed as well as access control around use of keys. These checks can easily be performed in a secure environment using plugins in DSM SaaS.
Multi-Level Key Controls With Quorum Approvals
Quorum approval provides an extra layer of control and protection to the operations performed by, or done on security objects and plugins. It prevents a single user (or administrator) from being able to access or use a highly sensitive key.
Role-Based Access Controls
Role-based access control (RBAC) for users, applications, and groups with segregation of duties.
Future Proofing
Post-quantum algorithms, such as, LMS, are already supported, and can be used for code signing.
Rest API-Driven Support For Modern DevOps Tools
Fortanix DSM SaaS offers extensive integrations options and integrates with any DevOps environment with Rest APIs. It also supports emerging technologies like Kubernetes, Docker etc.
Is your HSM reaching its End of Life (EoL)?
Migrate your PKI to Fortanix DSM SaaS Now!
If your HSM is reaching its End of Life and if you're thinking of upgrading to the costlier, next generation HSM offered by your existing vendor, then wait!
Modernize your PKI data security with Fortanix HSM-as-a-Service!
Modernize your PKI operations by easily migrating to a FIPS 140-2 level 3 Next generation HSM that's available at a click of a button. The service can be accessed publicly via the cloud or privately via Equinix Cloud Exchange Fabric™ (ECX Fabric™).
Architectural diagram for code signing