Overview
Businesses are constantly in search of optimal and powerful data security solutions that can effectively address various needs like safeguarding sensitive information, detecting insider threats, and managing data risks.

In addition to these priorities, organizations must also ensure compliance with regulatory standards and privacy laws, while operating diverse systems. All of this must be accomplished without impeding the speed and flexibility of the application development team, while simultaneously achieving the maximum return on investment (ROI).
Solution Overview
Fortanix and Imperva are joining forces to deliver the best data security solution to our joint global customers. Imperva's Data Security Fabric (DSF) discovers sensitive data wherever it may reside, and then classifies it so you know the types of data you have, and what data needs to be protected.
The Fortanix Data Security Manager (DSM) is powered by Confidential Computing and secures the sensitive data using either encryption or tokenization, while safely securing the encryption keys independent of cloud solution providers (CSP).
This end-to-end data security solution finds and protects the data most in need of protection, wherever it resides, at scale, and generates the highest level of ROI.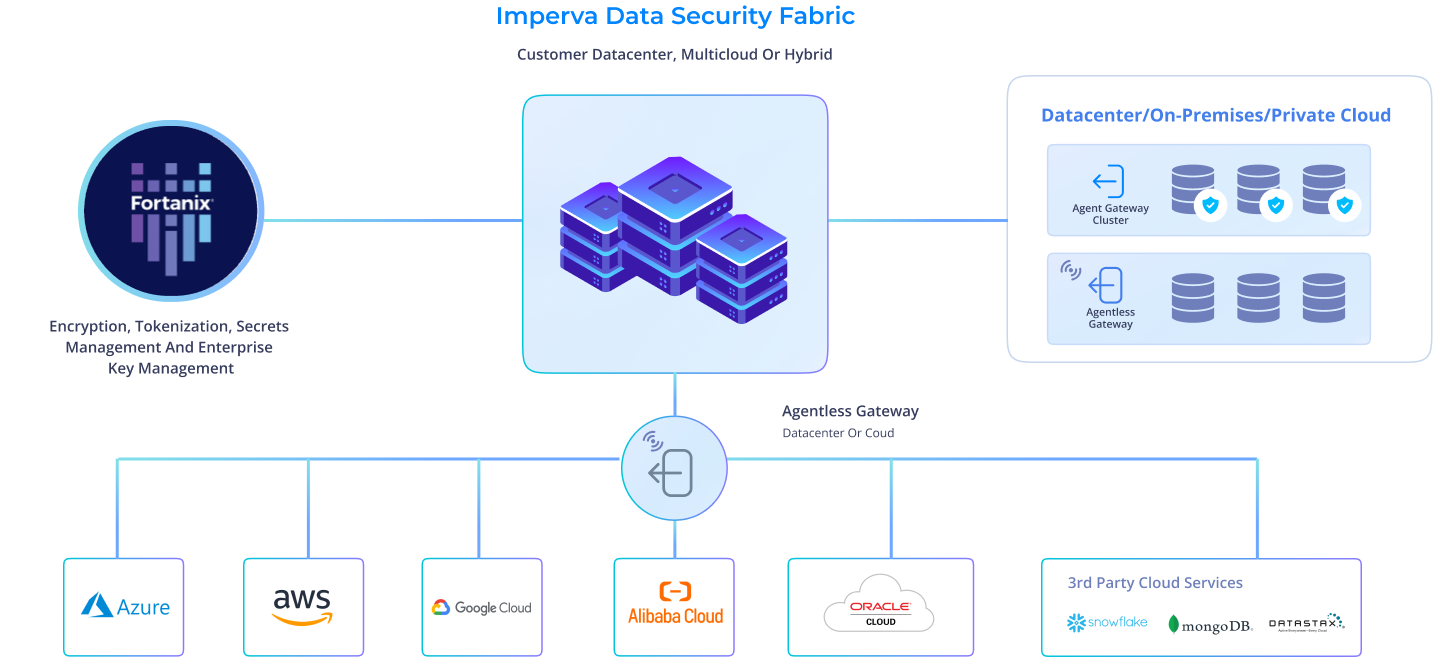 The partnership will benefit organizations that find their traditional controls are no longer sufficient, as they move data workloads and applications to the cloud. The Fortanix-Imperva solution addresses data security and privacy regulations such as GDPR, CCPA, PCI DSS, and HIPAA by employing methods to help identify, classify, and protect l data confidentiality, data integrity, and data access across a hybrid multicloud environment.
The solution works across multiple cloud service providers (CSPs) and provides an "easy button" to secure over 100 services. Fortanix DSM is offered in two editions — on-premises and a cloud-based SaaS solution — providing data security controls compliant with FIPS 140-2 Level 3 certification.
Features
Extending Fortanix FIPS 140-2 Level 3 Security to Imperva Cloud Web Application Firewall
Fortanix works with Imperva cloud WAF to ensure that the cryptographic keys used to secure the TLS connections are protected and controlled in a manner commensurate with requirements of standards and rulings such as PCI-DSS, Schrems II and HIPAA.
Data Discovery and Classification
Imperva DSF lets you discover data wherever it is located and then classify the data to identify which data is sensitive and which data is not sensitive.
Secure Sensitive Data via. Encryption and Tokenization
Fortanix DSM provides encryption, key management, and tokenization services and supports a comprehensive set of interfaces such as REST APIs, PKCS11, CNG, JCE, KMIP, and others.
FIPS 140-2 level 3 HSM
FIPS 140-2 level 3 Next generation HSM is possible at the click of a button. The service can be accessed publicly via the cloud.
Featured Resource
Webinar:

Why Encryption, Access Control are Not Enough Protection for Your Data

Watch Now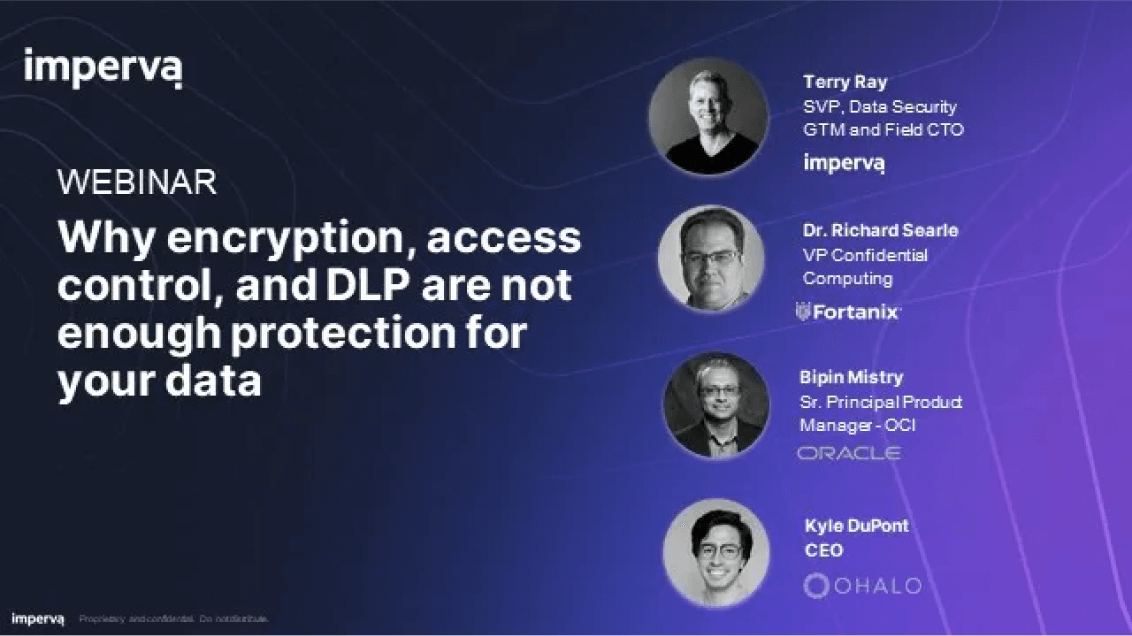 Benefits
Manage the entire data security workflow
The combined solution facilitates all types of data security, confidential computing, and cryptographic needs such as encryption, tokenization, and enterprise key management.
Lower TCO
Mitigate potential exposure points that could lead to expensive fines and remediation costs using the combined solutions of data discovery, data classification, reporting, encryption, tokenization, confidential computing, and enterprise key management.
Data Security with Zero Boundaries
The Fortanix and Imperva combined solutions can be implemented across on-premises, cloud, multicloud, and hybrid environments so that your company's data is protected wherever it is located.
End-to-End Data-centric Automated Data Protection
Scale and automate data security measures, with consistent policy controls, across a myriad of data repositories and data types.