Overview
Hardware Security Modules (HSMs) are like bank lockers that safeguard your valuables. They're enterprise staple for storing sensitive information and to execute secure cryptographic operations. Primarily, deployed on-prem, legacy HSMs require complex deployment, frequent maintenance, and upgrades—run by staffs with advanced cybersecurity skillsets.
But what leaves them obsolete in today's cloud-first world is their legacy APIs based approach, with limited integration capabilities into cloud and business critical applications.
Learn why it's time for an alternative:
The HSM is dead: Long live the HSM
Featured Resource
Webinar: Data Security-as-a-Service: An Easier Path to Data Security and Compliance
In this On-demand Webinar, we will introduce you to our newest security offering – Fortanix Data Security Manager (DSM) SaaS, your HSM delivered-as-a-service.
Watch Now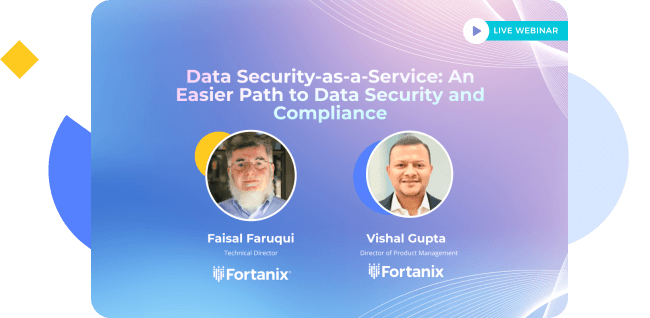 Benefits
Ease of operations
With no hardware to deploy and software to manage, the service is 100% remotely managed with no physical access required. The service can be accessed via internet and is up and running in minutes with a click of a button.
Unified data security
Additional security components with built-in encryption, key management, and tokenization that can be managed from a single integrated platform.
Easy to Use Single Solution
Service is FIPS 140-2 Level 3 certified and is supplemented by the power of Intel SGX to protect data in use. Organizations can separately store cloud encryption keys enabling them, not cloud providers, to always maintain control of their encryption keys and their data. DSM SaaS also complies to the highest standards of security with FIPS 140-2, PCI-DSS and SOC 2 Type II certifications.
Highest availability
The service is available and delivered across geographies via 15 datacenters across the globe.