Fortanix Named InfoSec Awards 2018 Finalist by Cyber Defense Magazine | Press Releases
Fortanix Selected from Nearly 3,000 Cybersecurity Companies for Delivering Hardware Security Module Key Management for Deterministic Data Protection using Runtime Encryption
MOUNTAIN VIEW, California, April 4, 2018
Fortanix® Inc., the leader in Runtime Encryption, today announced that Cyber Defense Magazine (CDM) has named it as a finalist in the CDM InfoSec Awards 2018 awards program.
CDM spent almost six months evaluating nearly 3,000 companies which create and offer the most respected InfoSec products and services across the globe for its annual review of the hottest, most innovative InfoSec companies. Finalists include startups, early stage companies, and larger known players – all on a mission to help companies comply with regulations and stop cyber-criminals, hackers, hacktivists, cyber terrorists and threats against critical infrastructure. They offer solutions for businesses and government agencies of all sizes. Winners will be announced at the RSA Conference 2018.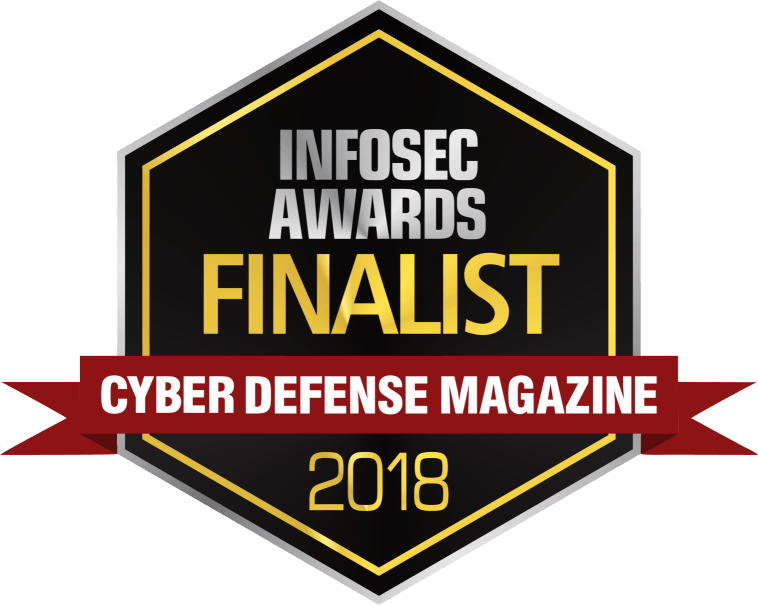 "Cyber Defense Magazine's aim is to share cutting-edge knowledge, real-world stories and awards on the best ideas, products and services in the information security industry, and we are proud to have been named as a finalist in its InfoSec Awards 2018 program," said Ambuj Kumar, Fortanix co-founder and CEO. "Having been selected to power security solutions from Equinix, Fortanix is collecting industry-wide recognition for its Hardware Security Module (HSM) solution combining Intel® SGX with Runtime Encryption® to deliver complete and deterministic data protection and security in on-prem, hybrid and cloud environments."
Last year, Fortanix introduced its Self-Defending Key Management Service™ (SDKMS) next-generation Hardware Security Module (HSM) solution with data protection features and location-based access controls. Leveraging Intel® Software Guard Extensions (Intel® SGX), it is the world's first solution delivering Runtime Encryption® technology to protect keys, applications and data during use. Runtime Encryption® allows general-purpose computation on encrypted data without exposing sensitive information to untrusted operating systems, root users, cloud providers, or malicious insiders. Fortanix delivers complete and deterministic privacy, as data remains encrypted and completely protected from cloud providers, system administrators, insiders, government subpoena, and network hackers.
Secured with Intel SGX, Fortanix's SDKMS is HSM, key management and encryption, all integrated as one product and offered as a service. SDKMS is cloud agnostic, built to scale, and provides software flexibility with HSM-grade security. Organizations use SDKMS to secure their sensitive cloud and traditional applications, PKI systems, IoT applications, silicon manufacturing, and remote TLS terminations – all while drastically reducing integration complexities and expenses.
About Fortanix
Fortanix delivers provable deterministic security to organizations by offering the industry's only Runtime Encryption. While today's encryption technologies protect only data at rest and data in motion, Runtime Encryption® keeps keys, data and applications completely protected while in use from external and internal threats, including insiders, cloud providers, government subpoena, OS-level hacks and network intruders. Fortanix uses Intel® SGX, Intel TXT, and other technologies for real-time encryption with no performance impact. Headquartered in Mountain View, Calif., the company is backed by Foundation Capital and NeoTribe.
Fortanix and Runtime Encryption are registered trademarks of Fortanix, Inc. Fortanix Data Security Manager is a trademark of Fortanix, Inc. All other marks and names mentioned herein may be trademarks of their respective companies.
FIPS 140-1 and FIPS 140-2 TM: A Certification Mark of NIST, which does not imply product endorsement by NIST, the U.S. or Canadian Governments
Share this post: