Fortanix Wins Gold Stevie® Award in International Business Awards® Program as Startup of the Year
Fortanix Recognized for its innovation in Runtime Encryption, ability to fill a clear market gap and customer acquisition which includes Fortune 1000 installations.
MOUNTAIN VIEW, California, September 12, 2018
Fortanix® Inc., the leader in Runtime Encryption®, today announced that it has been named the winner of a Gold Stevie® Award in the Startup of the Year – Business Products Industries awards category in The 15th Annual International Business Awards® program.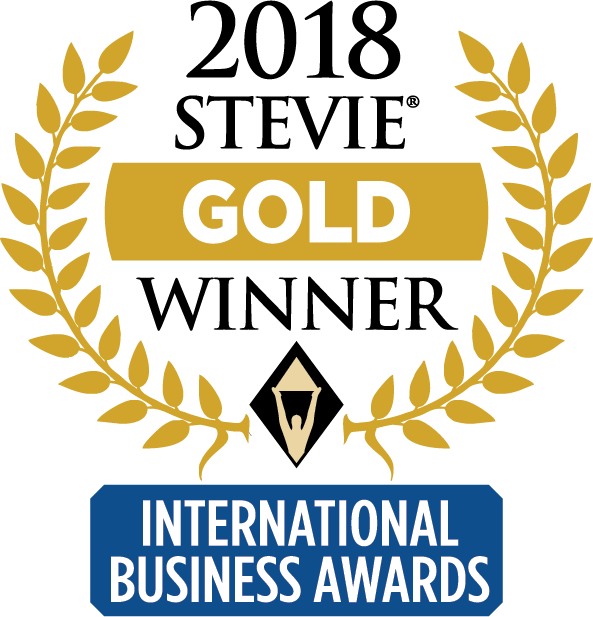 The International Business Awards (IBAs) are the world's premier business awards program. All individuals and organizations worldwide – public and private, for-profit and non-profit, large and small – are eligible to submit nominations. The 2018 IBAs received entries from 74 nations and territories, and more than 3,900 nominations were submitted this year for consideration in a wide range of categories.
Stevie Award winners were determined by the average scores of more than 270 executives worldwide who participated on 12 awards juries. According to judges' comments, Fortanix was recognized for its innovation in Runtime Encryption® that solves a big need in the market today. They particularly called out Fortanix's role in protecting information stored in the cloud as addressing an important customer requirement. The judges also noted that Fortanix shows strong potential by gathering funding, attracting partners, and gaining customer traction with Fortune 1000 installations.
"This year's Stevie Award winners in the IBAs are the most distinguished group of winners we've had yet," said Michael Gallagher, president and founder of the Stevie Awards. "We raised the minimum average score from the judges required to qualify as a Stevie winner, so 2018 winners should be especially proud of their achievements. We look forward to presenting their Stevies to them in London on October 20, and to telling their stories over the coming year through Stevie Awards media."
"The Stevie Awards are known worldwide for recognizing outstanding performance, and we are honored to be named the Startup of the Year for 2018," said Ambuj Kumar, co-founder and CEO of Fortanix. "We are proud of our accomplishments over the past year, and the judges' recognition of Fortanix's unique innovation in Runtime Encryption® and all our market traction is very rewarding. Organizations turn to Fortanix for protecting their keys, databases, machine learning algorithms, virtual environments, and containers to secure their data in private, public and hybrid cloud environments."
Details about The International Business Awards and the lists of Stevie Award winners are available at www.StevieAwards.com/IBA.
About Fortanix SDKMS
Fortanix's Self-Defending Key Management Service™ (SDKMS) leverages Runtime Encryption® and Intel® SGX to deliver security for encryption keys and cryptographic services with software-defined simplicity. The solution offers flexible consumption models; a FIPS hardened appliance; and a SaaS service Equinix SmartKey™, powered by Fortanix. The solution is uniquely architected to enable easy integration for new modern cloud applications, as well as for existing applications, databases, and virtualized environments with support for both RESTful APIs and traditional cryptographic interfaces including KMIP, PKCS#11, JCE and CNG.
About the Stevie® Awards
Stevie Awards are conferred in seven programs: the Asia-Pacific Stevie Awards, the German Stevie Awards, The American Business Awards®, The International Business Awards®, the Stevie Awards for Women in Business, the Stevie Awards for Great Employers and the Stevie Awards for Sales & Customer Service. Stevie Awards competitions receive more than 10,000 nominations each year from organizations in more than 70 nations. Honoring organizations of all types and sizes and the people behind them, the Stevies recognize outstanding performances in the workplace worldwide. Learn more about the Stevie Awards at www.StevieAwards.com.
About Fortanix
Fortanix delivers provable deterministic security to organizations by offering the industry's only Runtime Encryption. It has been selected by leading partners, including to power Equinix SmartKey&treade; HSM-as-a-service and by IBM Cloud. While today's encryption technologies protect only data at rest and data in motion, Runtime Encryption® keeps keys, data and applications completely protected while in use from external and internal threats, including insiders, cloud providers, government subpoena, OS-level attacks, and network intruders. Fortanix is venture backed and headquartered in Mountain View, Calif.
Fortanix and Runtime Encryption are registered trademarks of Fortanix, Inc. Fortanix Data Security Manager is a trademark of Fortanix, Inc. All other marks and names mentioned herein may be trademarks of their respective companies.
FIPS 140-1 and FIPS 140-2 TM: A Certification Mark of NIST, which does not imply product endorsement by NIST, the U.S. or Canadian Governments
Share this post: