Raised $23M Led by Intel Capital to Meet Growing Global Demand
Announcing our $23 million Series B round of funding led by Intel Capital. Round participants included existing investors Foundation Capital and Neotribe.
MOUNTAIN VIEW, California, January 30, 2019
Fortanix® Inc., the Runtime Encryption® technology company, today announced that it has closed a $23 million Series B round of funding led by Intel Capital. Round participants included existing investors Foundation Capital and Neotribe. In addition, Sunil Kurkure, Director, Intel Capital, will join the Fortanix Board of Directors. The funding brings the company's total funding to $31 million.
Fortanix is executing on its bold vision of helping solve today's cloud security and data privacy problems. By helping to protect data in systems that might otherwise be experiencing vulnerabilities, Fortanix helps remove complex and intractable security challenges experienced with current solutions. Running applications in enclaves enables a new level of security on premise, in hybrid environments, and even on remote clouds, helping to protect data even when systems are compromised.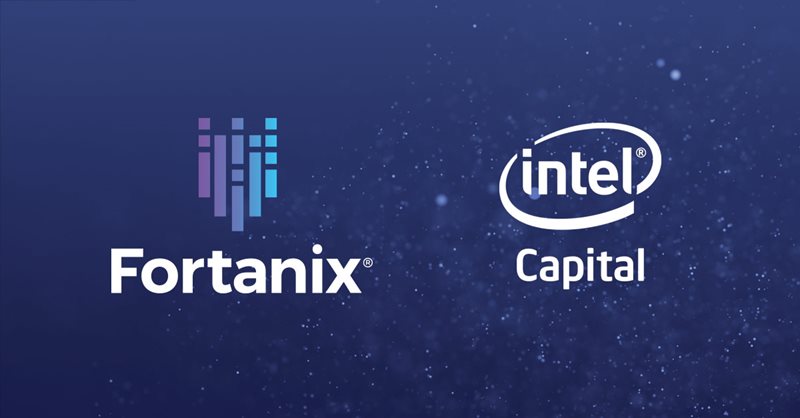 "Fortanix uniquely helps protect encryption keys, databases, machine learning algorithms, and containers to help secure organizations' data in private, public and hybrid cloud environments," said Ambuj Kumar, Co-Founder and CEO of Fortanix. "This new funding is a testament to the tremendous growth we've already experienced in 18 months since we first launched our product. We are also excited to add Sunil Kurkure to our Board of Directors, and we will leverage his exceptional leadership and guidance as we grow our business."
"Intel shares Fortanix's goal of protecting data in-use during runtime," said Window Snyder, Chief Software Security Officer, vice president and general manager of Intel's Platform Security Division. "We look forward to continued collaboration to help solve the complex data privacy challenges our customers face, leveraging hardware-based protections such as Intel® SGX."
Today's funding will be used to expand all facets of Fortanix to meet the increasing demand for its Self-Defending Key Management Service™ and Runtime Encryption® platform. In addition, this investment will fuel the company's rapid acceleration internationally, where it is already seeing significant revenue and growth. The funding will further Fortanix's work with Intel and support the companies' joint strategy of driving the ability for enterprises to more securely move data from on-premise and offsite to the cloud, while expanding Fortanix's reach in the market.
While today's encryption technologies help protect data at rest and data in motion, Runtime Encryption® technology helps keep keys, data and applications protected while in use. Fortanix helps organizations address General Data Protection Regulation (GDPR) privacy rights requirements and helps secure artificial intelligence and machine learning algorithms, leveraging sensitive data as inputs, while helping to ensure the confidentiality of the data. It also helps address critical enterprise blockchain security requirements with advanced cryptographic algorithms and data protection features, in order to help secure encryption keys for blockchain and financial information.
Fortanix's Runtime Encryption® platform helps secure any Linux application running in the cloud and has been selected to power IBM Cloud Data Shield. SDKMS offers a cloud-scale key management, hardware security module (HSM), and tokenization solution service – all rolled into one product with infinite scalability for the number of keys and the number of operations. It is in use at organizations globally and powers Equinix's SmartKey™ HSM-as-a-service.
About Intel Capital
Intel Capital invests in innovative startups targeting artificial intelligence, autonomous vehicles, datacenter and cloud, 5G, next-generation compute and a wide range of other disruptive technologies. Since 1991, Intel Capital has invested US $12.3 billion in 1,544 companies worldwide, and more than 660 portfolio companies have gone public or participated in a merger. Intel Capital curates thousands of business development introductions each year between its portfolio companies and the Global 2000. For more information on what makes Intel Capital one of the world's most powerful venture capital firms, visit www.intelcapital.com or follow @Intelcapital
About Fortanix
Fortanix's mission is to help solve cloud security and privacy challenges. Fortanix allows customers to more securely operate even the most sensitive applications without having to trust the cloud. Fortanix provides unique deterministic security by encrypting applications and data everywhere – at rest, in motion, and in use with its Runtime Encryption® technology built upon Intel® SGX. Fortanix secures F100 customers worldwide and powers IBM Data Shield and Equinix SmartKey™ HSM-as-a-service. Fortanix is a venture backed Gartner Cool Vendor headquartered in Mountain View, Calif. For more information, see https://fortanix.com/.
Fortanix and Runtime Encryption are registered trademarks of Fortanix, Inc. Fortanix Data Security Manager is a trademark of Fortanix, Inc. All other marks and names mentioned herein may be trademarks of their respective companies.
FIPS 140-1 and FIPS 140-2 TM: A Certification Mark of NIST, which does not imply product endorsement by NIST, the U.S. or Canadian Governments
Share this post: