Monthly Newsletter
January 2023
Dear Reader,
January 28th is now celebrated as the World Data Privacy day. The goal is to build awareness about the importance of respecting privacy, safeguarding data, and enabling trust. Companies such as Fortanix were founded with the mission to protect sensitive data and make it easy to keep private data, private. The ISO 27001 compliance certification is a small but important step in this direction. This coming year you will see Fortanix share more educational resources and best practices to keep your data secure – all built on the foundation of confidential computing. Together, let's commit to data privacy.
Shashi Kiran
CMO, Fortanix

Fortanix Receives ISO 27001 Certification to Deliver the Highest Level of Information Security and Risk Management Diligence
Newest certification rounds out the company's years of effort to earn the most widely recognized and prestigious certifications relevant to a cybersecurity solution provider in the enterprise space
Fortanix Wins 2023 BIG Innovation Awards and CyberSecured Awards
The company receives recognition for being the industry's first and largest provider of Confidential Computing solutions

Confidential Data Collaboration: Burden or Opportunity for Growth?
Join the webinar to explore how data collaboration can present opportunities for data collaboration and growing your business, with industry examples of how it is being used today.
TUESDAY, 7th FEB 2023 | 11 AM ET
AWS & Fortanix: Restoring Data Sovereignty in the Cloud
Join us for a demo of our integration with AWS S3 buckets and witness how the misuse of keys can be prevented by applying multi-control and RBAC systems.
THURSDAY, 23RD FEB 2023 | 11 AM GMT | 12 PM CET
AWS + Fortanix: New Innovations to Accelerate Cloud Adoption through Data Security, Privacy, and Compliance
Featuring the brand-new AWS KMS External Key Store (XKS) and Fortanix DSM Key Management System for compliance with Schrems-II, GDPR and more! Join our host Shashi Kiran, CMO at Fortanix, and our speakers Jeremy Stieglitz, Principal PM, Cryptography, AWS, and Anand Kashyap, CEO & Co-founder, Fortanix, as they discuss how AWS KMS External Key Store (XKS) helps elevate data privacy, sovereignty and compliance in the cloud. We will discuss best practices to secure sensitive data and meet compliance in the cloud.
Best Practices for Securing Federal Data in Hybrid/Multi-Cloud Environments
The Biden Administration's Executive Order and mandate(s), in the US, emphasize cybersecurity as a national priority and lays out new requirements. Wondering how your department or agency will meet these time-sensitive requirements? Join Steve Grewal, CTG Federal's CTO (and former CIO/CTO/CISO at GSA, ED, HHS, and DOT), and Steve Foley, Fortanix's Federal Director for an exclusive session to discuss best practices for securing federal data wherever it may reside.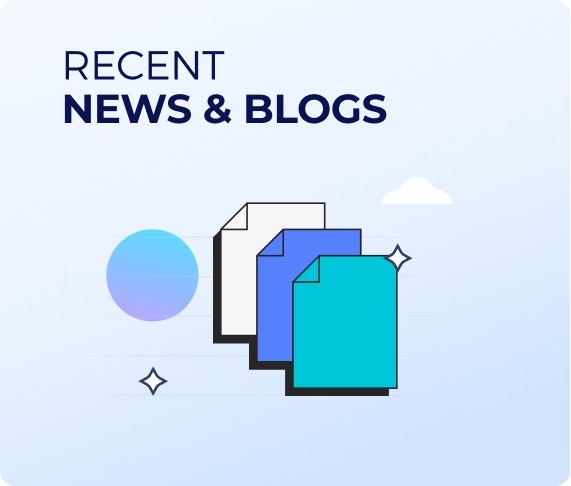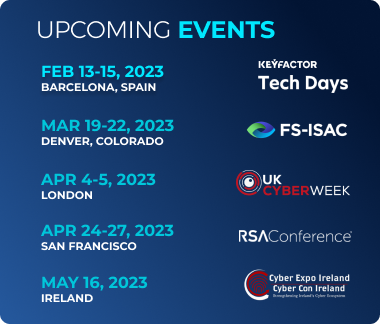 Join Us at FS-ISAC 2023 Americas Spring Summit
When: March 19 - 22, 2023
Event Location: Denver, Colorado
Join Us at UK Cyber Week 2023
When: April 4 - 5, 2023
Event Location: Business Design Centre | 52 Upper Street | Islington | London N1 0QH
Join Us at RSA Conference 2023
When: April 24 - 27, 2023
Event Location: Moscone Center, San Francisco, California
Cyber Expo & Conference Ireland 2023
When: May 16, 2023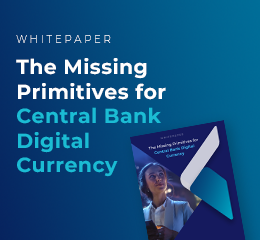 The Missing Primitives for Central Bank Digital Currency
A primary motivation for CBDC is risk-free real-time settlements with Central Bank money.
But are the current architectural design choices ready for the CBDC revolution?
This whitepaper discusses how the current architectural choices are either impractical or fall short of facilitating real-time settlements.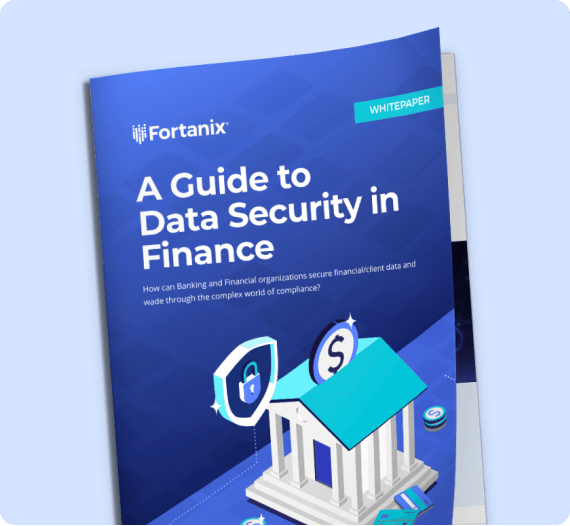 A Guide to Data Security in Finance
In this whitepaper, you will learn about:
Technical and security challenges for financial institutions
Why traditional approaches may not suffice
5 must-have capabilities for maintaining compliance and data security
Why Fortanix, and how it's helping some of the leading Banks with data security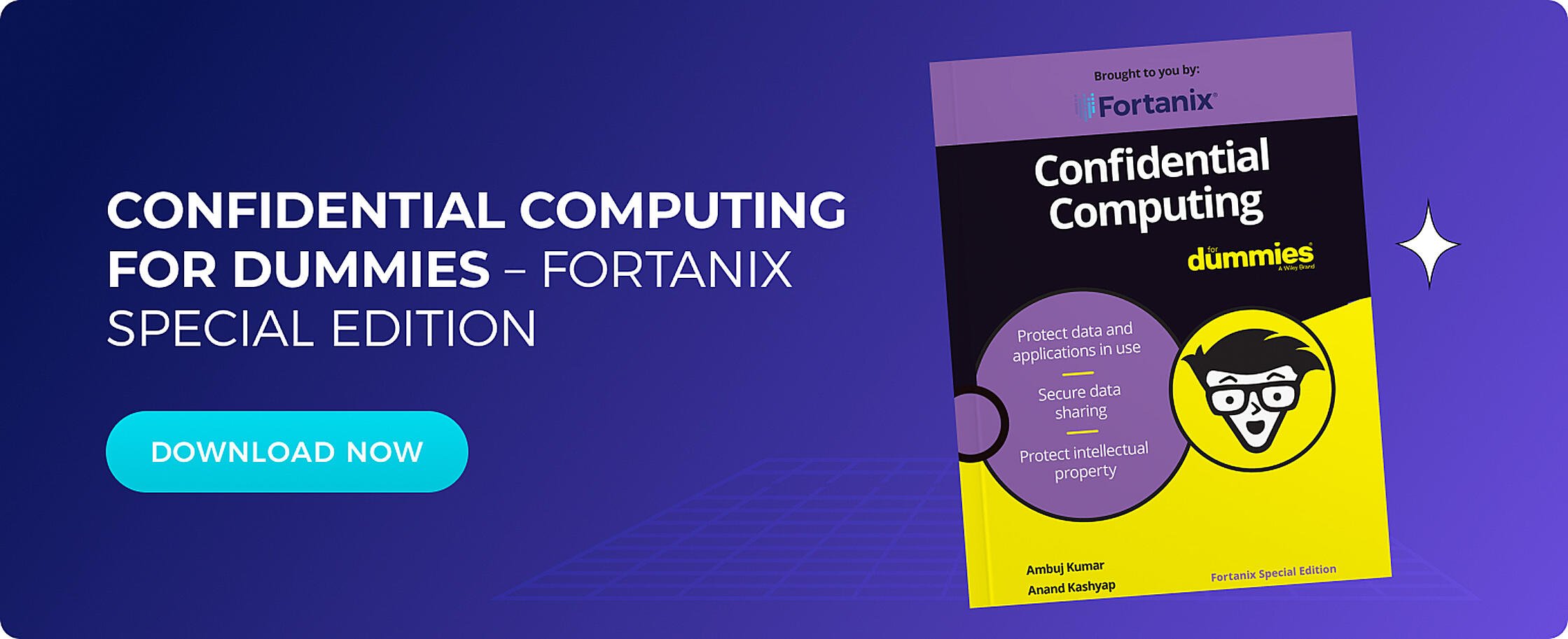 Confidential Computing for Dummies – Fortanix Special Edition
Confidential Computing For Dummies is your introduction to the exciting new world of advanced data security. A handbook full of foundational information, examples, anecdotes, and learnings that will help you gain a step-by-step understanding of this transformational technology.