Monthly Newsletter
March 2023
Dear Data Security Enthusiast,
The season of spring brought good tidings as Fortanix began March winning new customers including a major US stock exchange, a Fortune 50 freight company, and a premier European luxury automaker - all seeking to secure and protect data in various forms and enforce compliance. The first book from the Fortanix press on Securing Web3 infrastructure debuts as the #1 new release in two categories. Meanwhile, we will be present at HIMSS in Chicago and at the RSA conference in San Francisco next month. Join us!
Shashi Kiran
CMO, Fortanix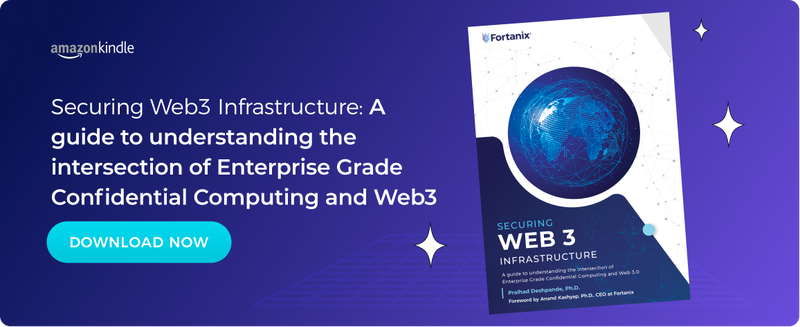 Securing Web3 Infrastructure: A guide to understanding the intersection of Enterprise-Grade Confidential Computing and Web3
This book describes a new technology paradigm, Enterprise Grade Confidential Computing - best suited to manage blockchain tokens. It also quashes the myth that blockchains are a must for tokens.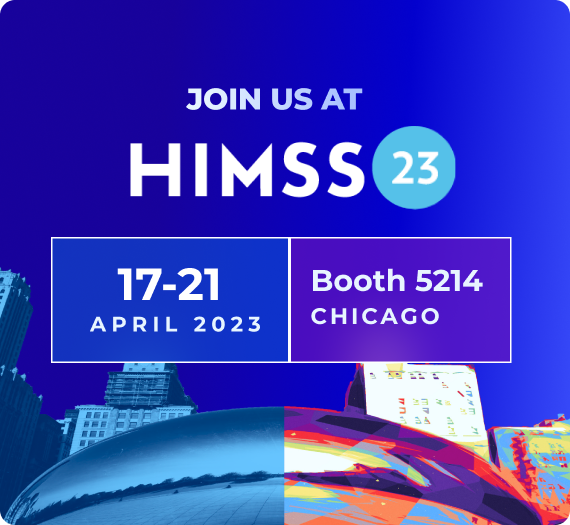 Join Us at HIMSS 23
When: April 17-21, 2023
Event Location: McCormick Place Convention Center, Chicago, Illinois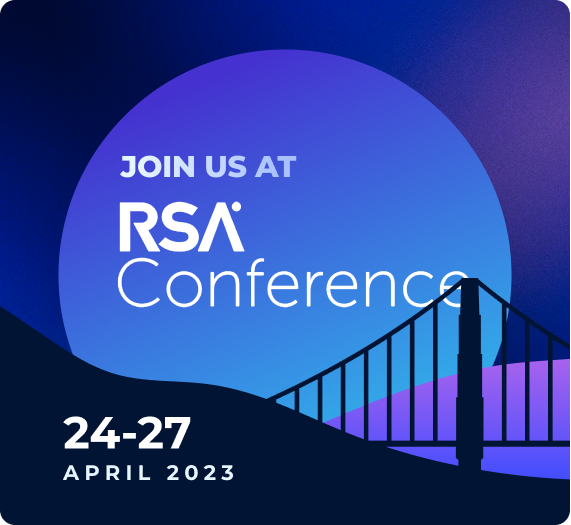 Join Us at RSA Conference 2023
When: April 24-27, 2023
Event Location: Moscone Center, San Francisco, California

Secure Cloud Data Without Breaking The Bank
Join our experts, Faisal Faruqui (VP, Engineering) and Sander Temme (Senior Director, Product Management) on Thursday, April 27, at 9 AM PT / 5 PM BST as they walk you through the nitty-gritty of how the Banking & Financial Services sector can enable pervasive, scalable, and dynamic security across clouds with Fortanix.
Secure Cloud Data Without Breaking The Bank
Join our speakers Anand Kashyap, CEO, Fortanix, and Gerry Sillars, VP, Sales - APAC, Fortanix, on Thursday, May 4, at 4 PM AEST / 2 PM SGT / 11.30 AM IST as they discuss how AWS KMS External Key Store (XKS) helps elevate data privacy, sovereignty, and compliance in the cloud. We will also be joined by Meg Peddada from AWS. Meg is a senior security consultant working for AWS Professional Service practice, focusing on security, risk and compliance.
Confidential Data Collaboration: Burden or Opportunity for Growth? - On Demand Webinar
Explore how data collaboration can present opportunities for cost-saving and growing your business, with industry examples of how it is being used today.

Can A Cyberattack Cause the Next Financial Meltdown?

Read the Blog

Introducing support for Confidential Azure Container Instances (ACI)

Read the Blog

Join Us at Cyber Resilience Summit VIC 2023
When: Apr 5, 2023
Event Location: ZINC at Federation Square, Cnr Princes Walk & Russell St Ext, Melbourne VIC 3000
Join Us at UK Cyber Week 2023
When: April 4-5, 2023
Event Location: Business Design Centre | 52 Upper Street | Islington | London N1 0QH
Cyber Expo & Conference Ireland 2023
When: May 16, 2023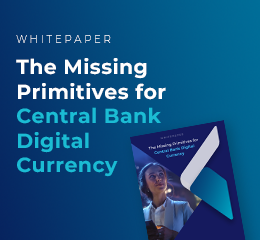 The Missing Primitives for Central Bank Digital Currency
A primary motivation for CBDC is risk-free real-time settlements with Central Bank money.
But are the current architectural design choices ready for the CBDC revolution?
This whitepaper discusses how the current architectural choices are either impractical or fall short of facilitating real-time settlements.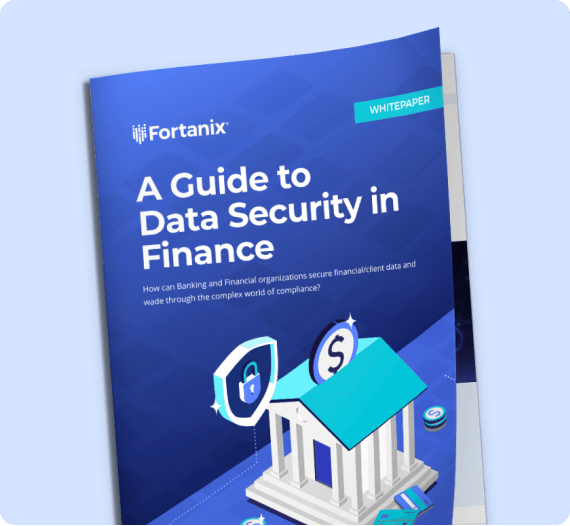 A Guide to Data Security in Finance
In this whitepaper, you will learn about:
Technical and security challenges for financial institutions
Why traditional approaches may not suffice
5 must-have capabilities for maintaining compliance and data security
Why Fortanix, and how it's helping some of the leading Banks with data security