Overview
Increased adoption of multicloud has fragmented data across different public clouds. And that makes securing data in this multicloud world more complex. To guarantee universal protection of cloud data, security and cloud teams need to get control and visibility of all data from a single pane of glass.
The Multicloud Data Security and Control Solution
Cloud Data Control provides a single, unified solution to manage data security across multiple cloud platforms. This unified approach ensures absolute control over data across clouds by allowing organizations to store and manage all the cryptographic keys and secrets in one place and separate the data from the keys that it protects. It is the only solution in the market that can apply consistent encryption key management policies across cloud providers, tenants, and regions while enabling keys from any cloud or on-premises Hardware Security Module (HSM) to encrypt data anywhere.
What Cloud Data Control Does
Unified Cloud Key Management
Protect sensitive data across multiple clouds from a single unified solution.
Cloud Encryption Key Backup and Disaster Recovery
Back up, restore, and re-import master encryption keys for public cloud KMS.
Cloud and DevOps Friendly APIs
All security functions are supported as RESTful APIs, for easy integration to cloud-native tools and technologies.
Multiple Key Storage and Security Options
Store and protect encryption keys in the cloud or on-premises with FIPS 140-2 Level 3 HSMs.
Integrate Hybrid Applications
Use keys generated in any cloud or on-premises HSM to encrypt data anywhere, enabling hybrid applications that span multiple public and private clouds.
Benefits
Unified Security Across Clouds
Cloud Data Control capabilities support multicloud migration by giving organizations unmatched flexibility by efficiently managing keys, secrets, and tokens  across public clouds from a single, unified platform. 
Separate keys from the data they protect
 Cloud Data Control extends existing cloud-native key management system (KMS) to separate encryption keys from the data being secured, enabling multicloud key management
Improve HA/DR for Critical Cloud Infrastructure
Cloud Data Control provides automated load-balancing, fault-tolerance, disaster recovery, and high availability. Cloud Data Control can be deployed globally for multi-cloud environments.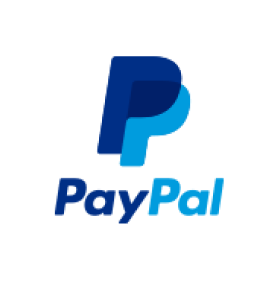 When you move to the cloud, you lose that control...
So the Fortanix solution brings an ability to control the keys externally. You can turn the keys off, turn them on– they are totally under your control. The other advantage is with PayPal's requirements is it actually enables new business use cases to go to the cloud.

Watch the Video