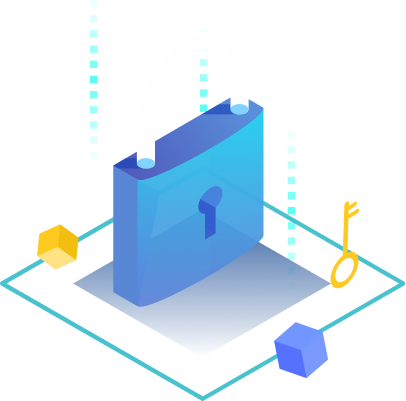 Keep Your Private Keys Secure Inside FIPS 140-2 Level 3 Certified HSM
Organizations need hardware security modules (HSMs) to protect the private keys used for secure electronic signatures and protect cryptographic keys. With Fortanix DSM SaaS, organizations get a FIPS 140-2 level 3 Next generation HSM at a click of a button. The service can be accessed publicly via the cloud.
Simplified Operations And Reduced TCO With HSM-As-A-Service
Unlike, on-prem appliances, HSM as a service simplifies operations, ensures ease of management without concern for HSM appliance selection, management, and provisioning.
Automate And Secure Your Enterprises PKI Operations
With Google External Key Management or BYOKMS keys can be owned and controlled by you with cloud provider having no access or visibility into the keys. In this approach, Master key lives outside in customer owned KMS and all DEKs must be decrypted in customer owned external KMS before they can decrypt the customer data.
Single Pane View Into Legacy HSMs With HSM Gateway
DSM SaaS creates virtual keys corresponding to keys in third-party HSMs allowing you to connect and view your legacy HSM operations from the DSM SaaS interface.
Seamless Integration With Certificate Management Systems
Fortanix seamlessly integrates with leading certificate management solutions like AppViewX, and Venafi. Enterprises can now jointly leverage full-cycle certificate management solution and the key security capabilities offered by Fortanix to maximize the efficiency of their certificates and key management while also protecting keys from theft or misuse.
Gain Visibility And Control Across All Certificates And Its Keys
DSM SaaS provides centralized intuitive web-based user interface for management. Get complete visibility into your keys and certificates from the centralized dashboard.
Enforce Policies And Ensure Compliance
Policy management and tamper-proof audit logs always allow you to stay in compliance.
User Based Access Control
DSM SaaS provides role-based access control (RBAC) for users, applications, and groups with segregation of duties.
Is your HSM reaching its End of Life (EoL)?
Migrate your PKI to Fortanix DSM SaaS Now!
If your HSM is reaching its End of Life and if you're thinking of upgrading to the costlier, next generation HSM offered by your existing vendor, then wait!
Modernize your PKI data security with Fortanix HSM-as-a-Service!
Modernize your PKI operations by easily migrating to a FIPS 140-2 level 3 Next generation HSM that's available at a click of a button. The service can be accessed publicly via the cloud or privately via Equinix Cloud Exchange Fabric™ (ECX Fabric™).