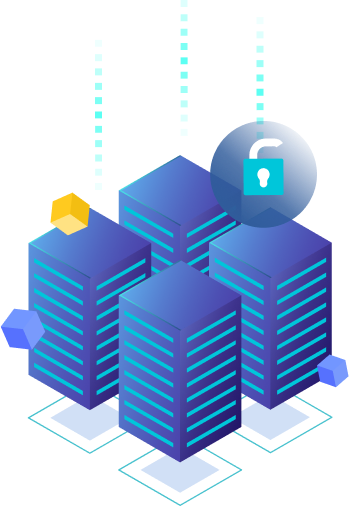 Unified Data Security For Multicloud
It is complex to manage encryption, key management, secrets management and tokenization in a different way for every public cloud, not to mention your on-premises systems. Fortanix provides a single point of control and management at scale across multiple public cloud and hybrid environments.
Protect The Keys To Your Kingdom
Fortanix allows organizations to Bring Your Own Key (BYOK) for AWS/Azure cloud. With this approach customers bring or import their own master key, which the public cloud stores in their key management system and encrypts all Data Encryption Keys (DEKs) under that key. This provides customers with greater control over their data and keys.
Keep Sensitive GCP Data Private
With Google External Key Management or BYOKMS keys can be owned and controlled by you with cloud provider having no access or visibility into the keys. In this approach, Master key lives outside in customer owned KMS and all DEKs must be decrypted in customer owned external KMS before they can decrypt the customer data.
Easily Navigate The Complex World Of Compliance
Most organizations today hold sensitive customer data and are subject to stringent compliance regulations that are spawning both at regional level and globally. What's critical is to ensure the keys are separate from the data. Fortanix secures data everywhere while enabling customers, not cloud providers, to always maintain control of their encryption keys and their data.
Next-Gen Service For A Cloud-First And DevOps World
All security functions are supported as RESTful APIs, for easy integration to cloud-native tools and technologies.
Hardened Encryption Key Security
Store and protect encryption keys in the cloud or on-premises with FIPS 140-2 Level 3 HSMs.
Unified Policy Management
Consistent policy management across clouds, tenants, and regions
Cloud Encryption Key Backup And Disaster Recovery
Back up, restore, and re-import master encryption keys for public cloud KMS
Secure your Multicloud data with Fortanix DSM SaaS
| | | Cloud-native key management |
| --- | --- | --- |
| Single platform to manage multicloud data | | |
| Consistent policies, and fine-grained controls across the multicloud | | |
| Generate, own, and manage the master keys | | |
| Delete the keys and revoke access (kill switch) | | |
| Automatic and bulk key rotation | | |
| Back up, restore, and re-import master encryption keys | | |
| Integrate hybrid application using keys from any cloud /on-prem | | |
| Store the keys outside the cloud | | |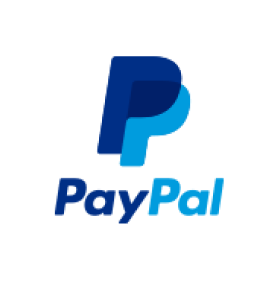 When you move to the cloud, you lose that control…So the Fortanix solution brings an ability to control the keys externally. You can turn the keys off, turn them on- they're totally under your control. The other advantage aligned with PayPal's requirements is it enables new business use cases to go to the cloud.

Learn how PayPal uses Fortanix for greater control over their GCP Keys.
Fortanix manages data security for multiple public clouds and hybrid environments through a single platform that can scale and cluster between global sites.