Monthly Newsletter
December 2022
Dear Reader,
This issue of our newsletter brings to an end an eventful year for not just Fortanix. We raised a new round of capital led by Goldman Sachs, we built out our executive team, introduced several innovations under the unified Data Security Manager (DSM) platform, entered new markets, expanded our partner ecosystem, and to cap it off, our co-founder Anand Kashyap took on the role as the new CEO. In an uncertain market environment, risk increases, and we believe these changes allow us to help our customers secure their data better. As we look forward to the new year, there will be more exciting things to come. Meanwhile, here's wishing you and your family the very best for the Holiday season.
Shashi Kiran
CMO, Fortanix

Read Anand's Thought's and Vision for the Future

Fortanix Data Security Manager (DSM) Available to UK Public Sector on G-Cloud 13
Fortanix announced that its industry-leading Fortanix Data Security Manager is now approved for the G-Cloud Framework and available on G-Cloud 13

Fortanix DSM Explorer integration with AWS XKS
Fortanix Data Security Manager (DSM) now works with the AWS KMS External Key Store. Get started today with DSM Explorer

AWS + Fortanix: New Innovations to Accelerate Cloud Adoption through Data Security, Privacy, and Compliance
Featuring the brand-new AWS KMS External Key Store (XKS) and Fortanix DSM Key Management System for compliance with Schrems-II, GDPR and more! Join our host Shashi Kiran, CMO at Fortanix, and our speakers Jeremy Stieglitz, Principal PM, Cryptography, AWS, and Anand Kashyap, CEO & Co-founder, Fortanix, on January 17th at 10 AM PT / 6 PM GMT as they discuss how AWS KMS External Key Store (XKS) helps elevate data privacy, sovereignty and compliance in the cloud. Join us as we discuss best practices to secure sensitive data and meet compliance in the cloud.
Defending Data Breaches in ANZ - Lessons From the Front Lines
Join Gerry Sillars, VP APAC, and Nils Westman, Senior Sales Engineer, on January 19th at 10:30 AM AEDT / 12:30 PM NZDT as they team up to give you an overview of the ANZ data security and privacy landscape and walk you through the security and compliance best practices adopted by leading businesses globally.
Best Practices for Securing Federal Data in Hybrid/Multi-Cloud Environments
The Biden Administration's Executive Order and Mandate(s), in the US, emphasize cybersecurity as a national priority and lays out new requirements. Wondering how your Department or Agency will meet these time-sensitive requirements? Join Steve Grewal, CTG Federal's CTO (and former CIO/CTO/CISO at GSA, ED, HHS, and DOT), and Steve Foley, Fortanix's Federal Director for an exclusive session to discuss best practices for securing federal data wherever it may reside, on January 24th at 11 AM PT / 2 PM ET.
GDPR and Schrems II: Combating Compliance Complexity
Listen to Fortanix experts Rob Stubbs, Sales Director, EMEA, and Ian Greenwood, Sales Director on a webinar, as they discuss compliance controls required to meet GDPR and Schrems II, and how Fortanix can help organizations wade through the complex world of compliance.
Banking in the Age of Digital Transformation: The Battle for Data Security
View this Fortanix webinar to learn how you can secure your customer data to deliver an omnichannel banking experience tailored to the personal goals of this new tech-savvy generation.
In this webinar you will learn about:
The current state of digitization in the BFSI sector.
Factors affecting the transformation
Loopholes that lead to non-compliance and potential breaches.
How Fortanix can help fill the data security gap.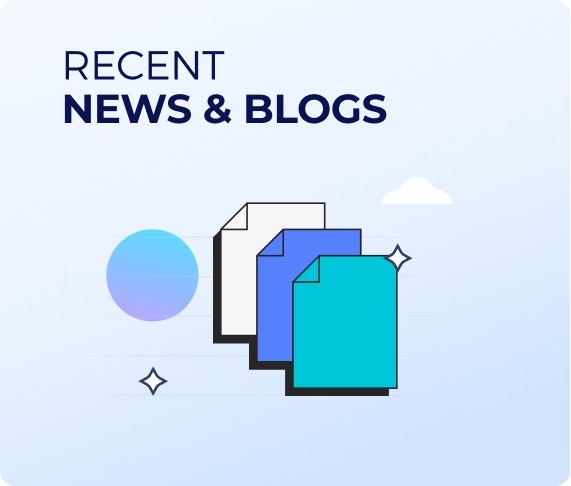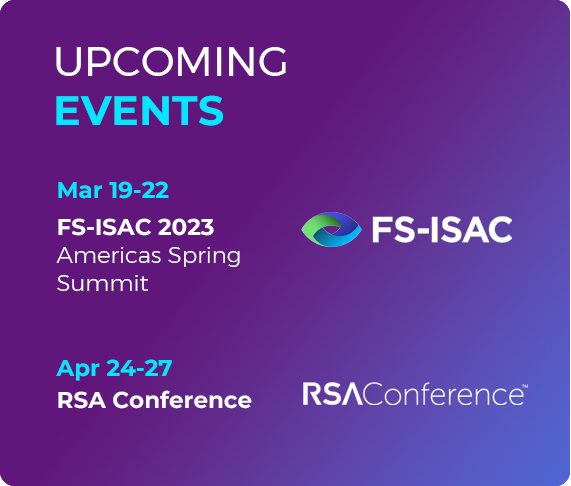 Join Us at FS-ISAC 2023 Americas Spring Summit
When: March 19 - 22, 2023
Event Location: Denver, Colorado
Join Us at RSA Conference 2023
When: April 24 - 27, 2023
Event Location: Moscone Center, San Francisco, California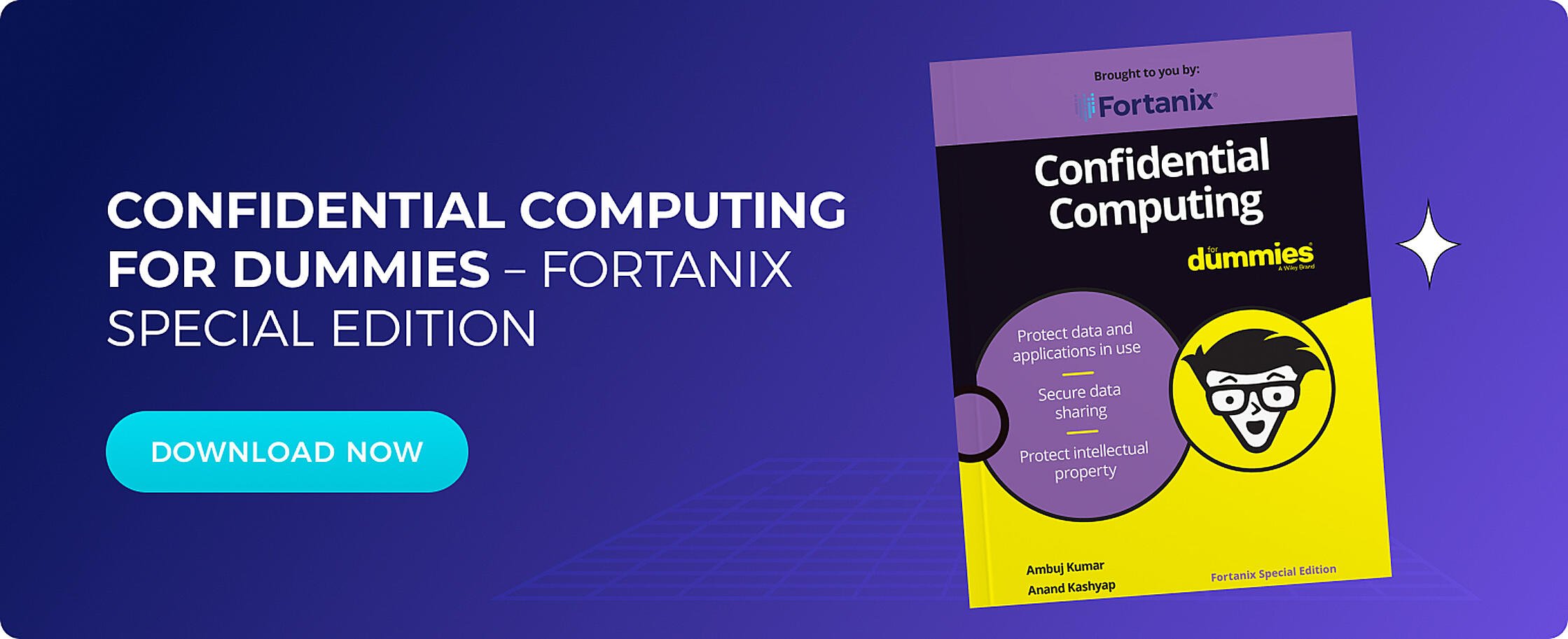 Confidential Computing for Dummies – Fortanix Special Edition
Confidential Computing For Dummies is your introduction to the exciting new world of advanced data security. A handbook full of foundational information, examples, anecdotes, and learnings that will help you gain a step-by-step understanding of this transformational technology.