Monthly Newsletter
July 2023
Dear Data Security Enthusiast,
Even as masks have come off with the global pandemic in the rear-view mirror, we are recommending companies put their masks on... for their sensitive data! With data breaches and ransomware attacks on the rise, this is the theme of the Fortanix Maskarade Virtual Event that unveils the curtains on industry-first data masking innovations pioneered by Fortanix. Speaking of innovations, be sure to check out another industry-first announcement with Fortanix Confidential Data Search (CDS) and the debut episode on the series for securing infrastructure for Web3.
Shashi Kiran
CMO, Fortanix

Fortanix Launches Industry-First Confidential Data Search for Regulated Encrypted Data

Fortanix Event: Fortanix Mask-arade
Put on your mask and discover the industry's first SaaS Tokenization and Data Masking solution, powered by Confidential Computing
At the event, you will:
Hear from Fortanix and our Partners on how to keep private data secure, wherever it is
Catch a live demo
Have the opportunity to ask questions

Next-Gen Security Infrastructure For Web3
WEDNESDAY, JULY 26, 2023 | 9 AM PDT / 12 PM EDT / 5 PM BST
Join our speakers, Shashi Kiran, Chief Marketing Officer - Fortanix, Pralhad Deshpande, Senior Solutions Architect - Fortanix, Faisal Faruqui, VP Solutions Engineering - Fortanix, and Jaydeep Korde, Co-founder and CEO – Launchnodes, as they discuss enterprise-grade, confidential computing-powered, next-gen security infrastructure for Web3.
Secure Your Cloud Data Without Breaking The Bank
WEDNESDAY, JULY 26, 2023 | 10 AM IST / 12.30 PM SGT / 2.30 PM AEST
Join our experts, Rob Soh, Sales Engineering, Abhinav Nagpal, Regional Sales Manager, APAC and Aroop Menon, Product Marketing on July 26th, Wednesday, at 10 AM IST / 12.30 PM SGT / 2.30 PM AEST as they walk you through the nitty-gritty of how the Banking & Financial Services sector can enable pervasive, scalable, and dynamic security across clouds with Fortanix.
Accelerating DevOps With Secure Code Signing And Key Storage In The Cloud
WEDNESDAY, AUG 2, 2023 | 8 AM PDT / 11 AM EDT / 4 PM BST / 5 PM CET / 8:30 PM IST
Join experts from AppViewX and Fortanix as we discuss recent code signing requirements changes from the CA/Browser forum, the impact to you, and an integrated cloud signing and HSM solution you can deploy today. Here's what you'll learn by attending: - Instant SaaS deployment and rapid time to value - Fully compliant HSM and secure code signing process - Seamless integration with CI/CD pipeline to boost performance - Accelerate agile and secure software development.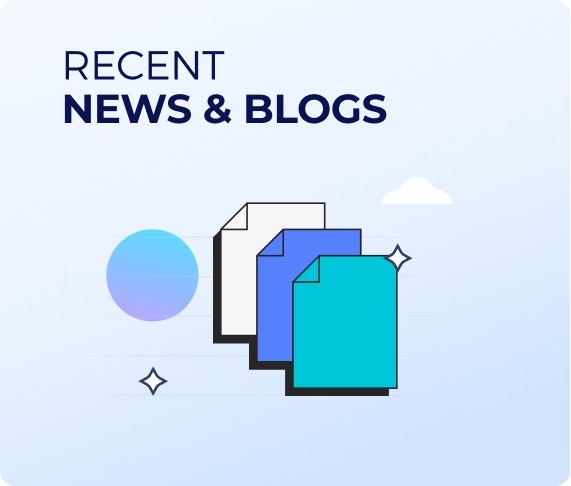 Dark Reading Article: Fortanix Builds Hardware Security Wall Around Plaintext Search
Venture Beat. Article: The End of Plaintext: Fortanix Launches Breakthrough for Searching Encrypted Data
Hosting Advice Article: Fortanix Provides Next Frontier Security Focused on Data Protection and Confidential Computing
Confidential Computing: Overcoming Data Privacy Challenges for Utilizing AI
Guarding the Gateway: A Deep Dive into Enterprise Key Management
Fortanix Introduces Confidential Data Search: What it Means for Your Data Analytics
Join Us At FS-ISAC APAC Summit Singapore
When: July 11-12, 2023
Join Us At CISO Melbourne
When: July 17-19, 2023
Join Us At Black Hat USA 2023
When:August 9-10, 2023

Fortanix Tokenization Whitepaper
In this whitepaper, we'll answer:
What is data masking and tokenization?

What are the most common use cases around it?

How can tokenization play a vital role in your data privacy strategy?

The Banking Handbook:

Mastering Data Security and Compliance in the Digital Age
Learn about the following key challenges:
Trends in Enterprise Banking: Cloud computing, AI, machine learning, and blockchain, as well as mergers and super apps, are changing security.

Data Security and Compliance: Organizations seek to reduce complexity and comply with regulations.

Data Security and Compliance: Organizations seek to deploy pervasive encryption with reduced complexity, and comply with regulations.