One of our clients, a premium, vintage American apparel brand, decided to sell its merchandise online a decade ago. However, their online sales sky-rocketed only recently, encouraging the Company to research more about the customers behind the online purchases.
The report found out that a large segment of teenagers and young adults, not their prime target audience, was buying the online merchandise, resulting in 50 percent of total revenue.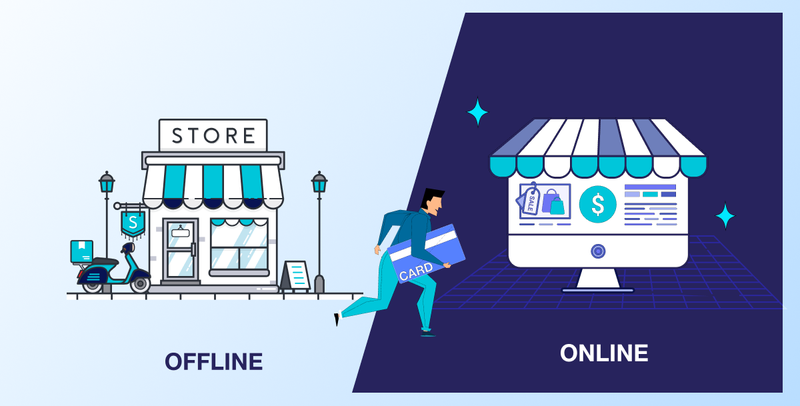 The Company wanted to leverage this young pool of Millennials, Generation Z, and Generation Alpha, driven by social media and influencers. Furthermore, they wanted to tap the potential of online marketplaces as eCommerce sales in the US alone are expected to surpass $740 billion by 2023.
Additionally, the Company was keen to explore the European online markets because of an extraordinary global shift in consumer buying behavior.
Need for Computing Data
The product team needed to create high-performance tailor-made goods for this new target segment. The team was trying to analyze buying patterns, customer profiles, and the reasons behind the unexpected rise in sales to roll out a successful product marketing strategy for creating superior customer experiences. However, they had to compute extensive data.
This need prompted the Company to adopt cloud services for faster computing capabilities and to stay competitive. For example, advanced predictive and prescriptive analytics would help the product teams manage pricing, inventory, and loyalty programs and design products that meet their target segment's buying preferences
The Company wanted to process significant volumes of real-time customer data to build innovation, customization, and launch marketing campaigns; however, their existing data security infrastructure was insufficient.
Data Security Challenges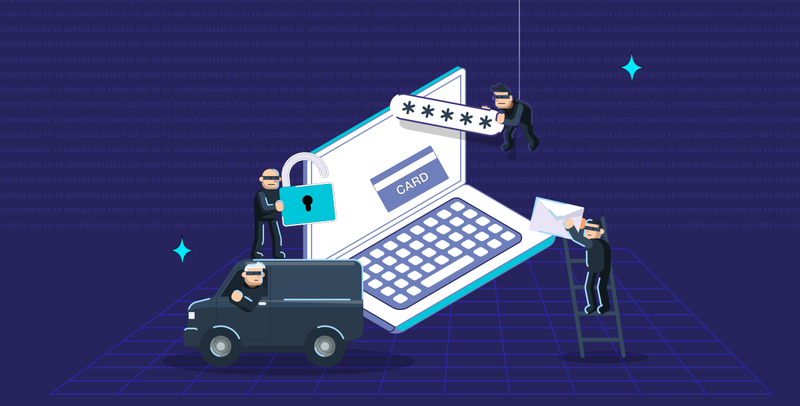 Data transfer, access, and management became challenging. For example, the Company could not encrypt and decrypt the user data in transit while moving between SAP S/4HANA, Microsoft Power BI, Azure SQL, and CANVAS Data Warehouse.
With the increasing proliferation of compliance mandates like GDPR and Schrems II, their existing cloud setup did not have adequate data controls to stay compliant. As a result, the product team could not process data in transit.
Secondly, the Company had Hardware Security Module (HSM) but no tokenization solution. As a result, they could perform statistical analytics only on numerical data. Besides, they were using native Transparent Database Encryption (TDE) without an external key manager, which means having no control of the encryption keys.
The Company also worried about losing their customers' Personal Identifiable Information (PII) data to their competitors.
They missed the benefits of cloud capabilities and business expansion opportunities because of the inadequate data security posture.
The Company needed a data security solution that could protect data across its lifecycle, including at rest and in transit, and give them full control over the encryption keys. This would allow product teams to move and process data confidentially, secure PII and meet compliance requirements.
How Fortanix Helped The Company
The apparel Company selected Fortanix Data Security Manager (DSM) SaaS for TDE (Transparent Database Encryption). The solution delivered complete Cloud Data Control and Tokenization of online customer information in addition to the Key Management Service (KMS) with Hardware Security Module (HSM) grade security. The deployment ensures the following benefits:
Cloud Data Control ensures that the Company gets absolute control over data from a single unified system across multiple clouds.
With Vaultless Tokenization, the Company can dynamically mask an entire field of tokenized data or part of the field based on user or group.
Key Management System helps the Company store and protect encryption keys outside the cloud with FIPS 140-2 Level 3 HSMs. The Fortanix solution separates the data from the keys it protects.
Fortanix DSM is a single integrated platform that supports multi-geo deployment and is built to scale horizontally and vertically, with automated load balancing, fault tolerance, disaster recovery, and high availability.
As a result, when the Company needed to encrypt and decrypt data when moving it between database systems to the supply chain and AI systems, Fortanix DSM eliminated data misuse risks. The Company could now confidently process real-time data for research, development, marketing, and customer service, meeting all compliances. The Company also managed and tracked who could access which data type and completely controlled the data security.
The paradigm shift in online shopping is transformational for all retailers globally. Retailers can now go 100 percent on cloud and expand businesses to their full potential. Fortanix DSM solution helps retailers provide centralized encryption management and support migration from on-prem to multi-cloud. They can leverage cloud capabilities and real-time data to meet consumer needs and succeed. As a result, retailers can break into new markets, expand their customer base, and retain their existing buyer segments.
Here's a Buyer's Guide that will give your insight into the core capabilities required to secure data wherever it resides. Download now!
Share this post: