Fortanix Named Runner-Up for "Most Innovative Startup" at 2018 RSA Conference | Press Releases
Fortanix named runner-up for Most Innovative Startup at 2018 RSA Conference. Learn more about Fortanix's Runtime Encryption® and Self-Defending Key Management Service.
MOUNTAIN VIEW, California, April 19, 2018
Fortanix® Inc., the leader in Runtime Encryption, today announced that it was named as the 2018 RSA® Conference Innovation Sandbox Contest "Most Innovative Startup" runner-up earlier this week by RSA Conference, the world's leading information security conferences and expositions.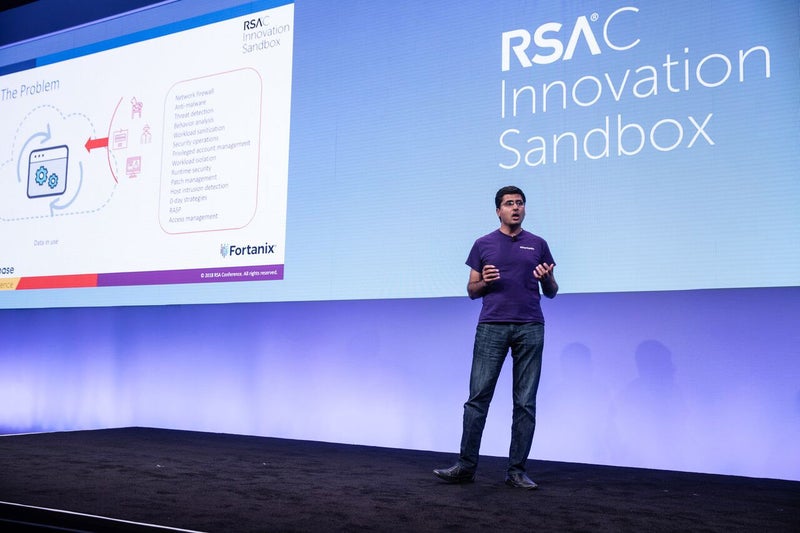 A judging panel comprised of venture capitalists, entrepreneurs and industry veterans honored Fortanix from a group of 10 finalists for its unique Runtime Encryption® platform that delivers deterministic security and privacy with applications ranging from key management, containers, and machine learning. In its thirteenth year, the RSAC Innovation Sandbox Contest is a leading platform for entrepreneurial cyber security companies to launch their ground-breaking research and innovation.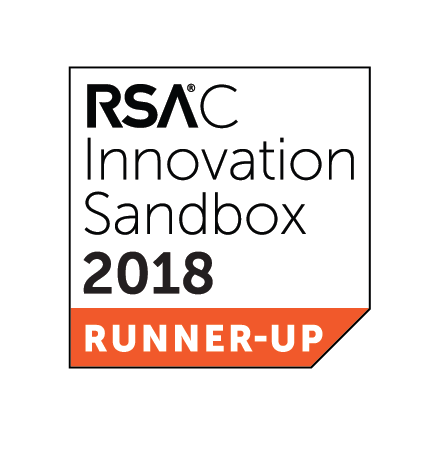 Recently released, Co-Founder and CEO Ambuj Kumar's Sandbox Competition presentation to the judging panel and audience describes how Fortanix's unique Runtime Encryption® allows general-purpose computation on encrypted data without exposing sensitive information.
Fortanix and the finalists were judged on a number of categories, including originality and soundness of IP to solve a problem, how much impact/reach will the product have in the next 12 months, leadership/team experience, and market validation (current customers). "This recognition is a tremendous validation for Fortanix's unique approach, current industry and customer traction, and ability to deliver deterministic security," said Ambuj Kumar, Fortanix co-founder and CEO. "We enjoyed the Sandbox experience, and it has brought us significant exposure and additional industry interest. We thank RSA Conference and the judging panel for our honor, and for the opportunity."
Since launching from stealth mode less than a year ago, Fortanix has already been selected by a number of customers and partners, including to power Equinix SmartKey™ HSM-as-a-service. The company has demonstrated the industry's first Runtime Encryption® for databases and analytics applications, running them securely inside Intel® SGX. Fortanix is working with customers across all major vertical markets and has added more than 15 partners to its growing partner program.
Last year, Fortanix introduced its Self-Defending Key Management Service™ (SDKMS) next-generation HSM for modern applications operating in public and private clouds. Leveraging Intel® Software Guard Extensions (Intel® SGX), it is the world's first solution delivering Runtime Encryption® technology to protect keys, applications and data during use. Runtime Encryption® allows general-purpose computation on encrypted data without exposing sensitive information. Fortanix delivers complete and deterministic privacy, as data remains encrypted and completely protected.
About Fortanix
Fortanix delivers provable deterministic security to organizations by offering the industry's only Runtime Encryption. It has been selected by leading partners, including to power Equinix SmartKey™ HSM-as-a-service. While today's encryption technologies protect only data at rest and data in motion, Runtime Encryption® keeps keys, data and applications completely protected while in use from external and internal threats, including insiders, cloud providers, government subpoena, OS-level attacks and network intruders. Headquartered in Mountain View, Calif., the company is backed by Foundation Capital and NeoTribe.
Fortanix and Runtime Encryption are registered trademarks of Fortanix, Inc. Fortanix Data Security Manager is a trademark of Fortanix, Inc. All other marks and names mentioned herein may be trademarks of their respective companies.
FIPS 140-1 and FIPS 140-2 TM: A Certification Mark of NIST, which does not imply product endorsement by NIST, the U.S. or Canadian Governments
Share this post: