It is good to have large tradeshows open for in-person engagements again.
After two years, Fortanix is back at RSA 2022, this time at the San Francisco Moscone center. While the team was a bit trepid when planning began, we were pleasantly surprised by the multiplicity of engagements we found ourselves in with our prospects, customers, and partners.
For those attending RSA, here are Top 5 things from the Fortanix team to look out for -
Fortanix Cybersecurity Thought Leadership Panel and Reception
If you are a C-level security, data or cloud professional, you do not want to miss the in-person thought leadership panel on June 8th. I have the pleasure of hosting amazing set of thought leaders and innovators coming together to discuss "Securing digital identity and assets with confidential computing". These include:
Carole House, Director of Cybersecurity, National Security Council, The White House

Kay Turner, Chief Digital Identity Advisor, FinCEN

Raghu Nambiar, Corporate VP, AMD

Greg Woolf, CEO, FiVerity

Ambuj Kumar, CEO, Fortanix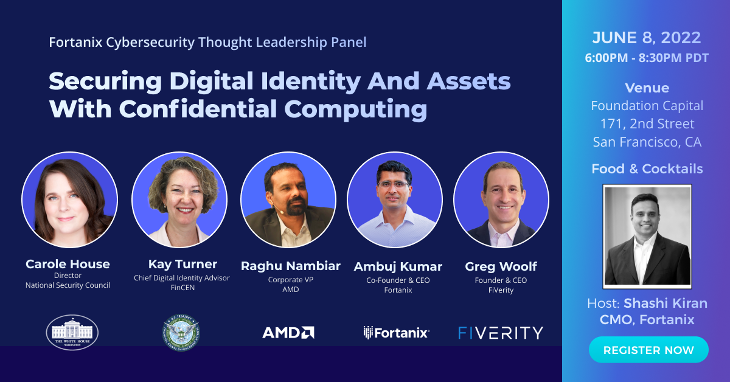 This is a capacity limited, invitation-only in-person event. Please *REGISTER HERE* and early to interact with many of these panelists, with food and cocktails at the reception.
New Web 3.0 Solutions
Fortanix has developed Web 3.0 security solutions including securing blockchain infrastructure. This will initially focus on new banks, fintech companies and decentralized finance (DeFi) use-cases. Fintech company Figure, for example, has endorsed this approach, and we expect these use-cases to expand rapidly over the next few years. More details are in the press release we issued today.
Tradeshow Presence
Several executives and subject matter experts will be present on the tradeshow floor and at our Booth #5886. As data becomes omni-present and all pervasive, the security posture needs to be equally so. Our theme and focus is on security, wherever data is. On-premises, in the cloud and everything in between. At rest, in motion or during use. Our experts will be ready to showcase solutions around several areas including multi-cloud key management, tokenization, secrets management, external key management (EKM), confidential AI and other areas.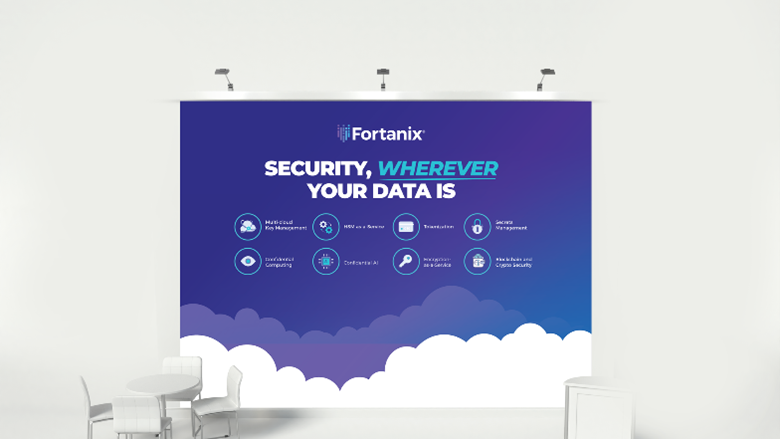 Even as a majority of the offerings are all cloud-based and delivered as-a-service, certain customers and deployments warrant highly fortified secure hardware security modules (HSM)s.
The Fortanix FIPS 140-2 Level 3 certified HSM will be displayed at the booth. Here's Fortanix's chief product officer Faiyaz Shahpurwala proudly demonstrating the bad boy.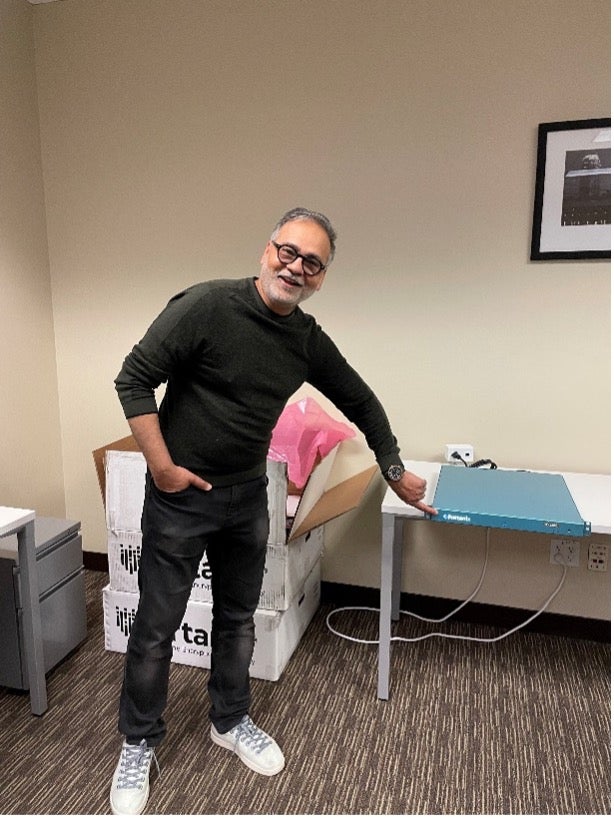 While we expect sporadic conversations, partners and prospective customers can secure time commitment in advance. Book your meeting slots here.
Did I mention, we would also have twice a day drone drawings for booth attendees?
Confidential Computing for Dummies E-Book and Print Copies
Meanwhile, as the interest and innovation around confidential computing grows, we just released the industry's first E-book on this topic. It is available for download here.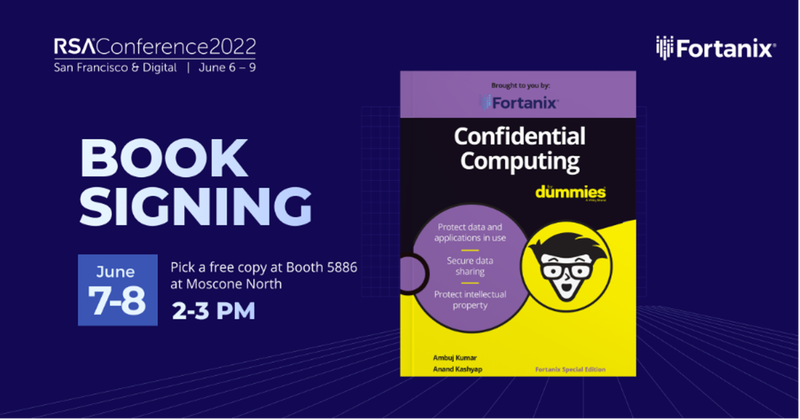 Fortanix co-founders Ambuj Kumar and Anand Kashyap will be available to sign physical copies of these books at our booth between 2-3 PM PST on June 7th and 8th.
Partner Ecosystem
A number of our ecosystem alliance partners are present. We expect activities with AppViewX, AMD, BigID, Cohesity, FiVerity, Intel, Keyfactor, PrimeKey, Venafi and several others. In addition, Fortanix executives will be present at events that are being hosted by Intel, BigID and Keyfactor.
We look forward to hosting you.
Share this post: